You're Going to Love Oklahoma City
The "Big Friendly" is one city that definitely lives up to its name. Oklahoma's capital is small enough to cover in a short weekend getaway but large enough to offer everything that vacationers need. From museums and galleries to horse tracks, animal attractions and fine dining, you'll be surprised by what's available in this charming western destination.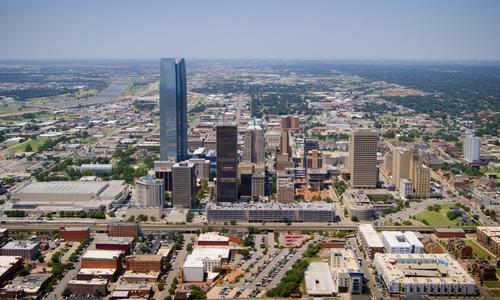 If you are traveling with kids, the Adventure District has everything. Watch sea lion shows at the zoo, racing contests at Remington Park and learn about the Wild West at the National Cowboy & Western Heritage Museum. Or just visit nearby Frontier Park, where there are enough roller coasters to delight any adrenaline junkie.
There are more up-market attractions as well - including an unbelievable range of fine dining options. From the beautifully cooked gourmet steaks at Red Prime Steak to the authentic Chinese dishes at Grand House, Oklahoma City has a restaurant scene as diverse as anywhere else in the USA.
So if you are looking for a friendly vacation destination with great transport links, affordable prices, and family-friendly attractions, look no further.
Top 5 Reasons to Visit Oklahoma City
Basketball
Oklahoma City isn't famous as a sporting city, but if you want to experience the atmosphere of an NBA match, the Chesapeake Energy Arena is a great option. With affordable prices, passionate local support and an entertaining team, catching a Thunder match is well worth it.
A Diverse Dining Scene
Oklahoma City is one of the Midwest's finest dining centers. It may have passed under many a foodies radar, but with high-quality Ethiopian restaurants like Queen of Sheba competing with all-American restaurants like Cheever's (and much more besides), the city is packed with gourmet attractions.
The Old West
Oklahoma City celebrates the Old West like few other cities. You can learn all about how the west was forged at the National Cowboy & Western Heritage Museum, learn about old-time music at the American Banjo Museum or just have a great time on the Wild West-themed rides at Frontier Park.
Nightlife
If you feel the urge to dance the night away and you have a taste for cocktails and locally brewed beer, Oklahoma City won't disappoint. Head to Bricktown for the liveliest spots, with places to drink like the Bricktown Brewery and Drinkz Bar and Lounge, along with nightclubs like Coyote Ugly.
Outdoor Attractions
Oklahoma City also caters for outdoor enthusiasts like few American cities. If you want to spend a few days with rod in hand, head to Bass Pro Shops Outdoor World in Bricktown and stock up on bait and tackle. Rent kayaks and paddle along the Oklahoma River or rent bikes from the Spokies OKC bike-share scheme and tour the city's downtown neighborhoods in the sunshine.
What to do in Oklahoma City
Watch a Basketball Match
The Oklahoma City Thunder aren't one of the NBA's heavy-hitters, but they do boast some exciting talents, like small forward Kevin Durant. Their fans also generate plenty of noise at the Chesapeake Energy Arena, and attending a match is always a special experience.
Head to Frontier City
Oklahoma City grew up as a cattle town, and there's no better place to celebrate this western heritage than Frontier City, a massive Wild West-themed amusement park. Rides like the Steel Lasso provide an adrenaline rush that will satisfy any thrill-seekers.
Step Back in Time to the Old West
For a more authentic historical experience, don't miss the National Cowboy & Western Heritage Museum. From the thousands of Native American artworks to special exhibits on railway construction and firearms, it's a fascinating portal into another age.
Place a Bet at Remington Park and Casino
Remington Park is the place Oklahoma City residents go to unwind, with a packed thoroughbred racing season and an on-site casino which stages live music every night.
Take Your Family to Oklahoma City Zoo
The city zoo is Oklahoma City's premier family and child-friendly attraction. Located in the Adventure District, it's home to over 500 different species and constantly stages events like sea lion feeding and elephant shows.
Top activities in Oklahoma City
Brew, Bust, and Boom Oklahoma City Tasting Tour
Duration: 3h
Mansions and Marvels of Oklahoma City Tour
Duration: 4h
Spooks, Spirits, and Scoundrels Ghost Tour of Oklahoma City
Duration: 2h
A Moment in Time featuring Oklahoma City National Memorial & Museum
Duration: 3h
Iconic Oklahoma
Duration: 3h
When to Visit Oklahoma City
Most locals advise traveling to Oklahoma City in late spring (May is ideal) or the fall (September and October). Mid-summer can be a little too hot for many visitors, while winter brings low temperatures and very high winds. April is also a good time to go, with generally fine weather and the added bonus of events like the city-wide Festival of the Arts.
How to Get to Oklahoma City
Plane
Will Rogers World Airport connects Oklahoma City to Los Angeles, Chicago, New York and plenty of other American cities. The easiest way to get into town from the airport is to book a place in an Airport Express shuttle (which provides door to door service) or arrange a taxi. Expect to pay $20-30 to reach the center of town.
Train
The city's Amtrak station is a stop on the Heartland Flyer service, which links Oklahoma City with Fort Worth to the south and takes 4 hours to complete the journey.
Car
Oklahoma City can be easily reached by road from all directions. If you are coming from the north or northeast, take I-70, change to I-44 and then take the Will Rogers Turnpike. From the west, just take I-40 straight into the city, while I-35 connects Oklahoma City to Texas.
Bus
Greyhound runs intercity bus services into Union Station in Downtown Oklahoma City, and also has a few suburban stops and an airport stop, which may be convenient.
Airports near Oklahoma City
Airlines serving Oklahoma City
Show more
Where to Stay in Oklahoma City
The best hotel in town is probably the Marriott Oklahoma City, not least thanks to its beautiful lakefront views and proximity to attractions like Oklahoma Zoo. However, it's not the most central option. If you want to be right at the heart of the action, try the Skivin Hilton, Courtyard Oklahoma City or the Colcord Hotel - all of which are in the Downtown neighborhood.
Popular Neighborhoods in Oklahoma City
Downtown – Oklahoma City's business district, Downtown is filled with oil companies and agribusiness offices, but there's more to the area than commerce. Visitors can relax at the Myriad Botanical Gardens, watch the city's philharmonic orchestra at Civic Center Music Hall and eat the city's best wieners at Coney Island. It's also the best place to look for accommodation.
Bricktown – Oklahoma City experienced a downturn in the 1980s, and many warehouses were left empty, particularly in the Bricktown neighborhood. However, since 1990, this area has been reborn as a lively cultural district. Don't miss the American Banjo Museum, local institutions like Mickey Mantle's Steakhouse and find time to catch the Thunder play in the NBA at the Chesapeake Energy Arena.
Adventure District – The city's tourist hub, the Adventure District lives up to its name. Home to museums like the National Cowboy & Western Heritage Museum and the National Softball Hall of Fame, it's also where you'll find most of Oklahoma City's family attractions, like the city zoo and the Science Museum, which has plenty of hands-on child-friendly exhibits.
Where to stay in popular areas of Oklahoma City
Most booked hotels in Oklahoma City
How to Get Around Oklahoma City
Public Transportation
The public bus system is an excellent way to get from Downtown Oklahoma City to areas in the northeast of the city like the Adventure District. Fares cost $1.50 and day passes are $4. However, don't count on being able to reach other parts of the city. If you are staying in the west or south, having a car or using taxis is a must.
Taxis
With a patchy public transit system, taxis are an essential part of life in Oklahoma City. The meter drop is generally $2.75; then you'll be charged $2.20 per mile, with one-hour waiting charges of $15. Alternatively, you could use Uber, which charges $0.75 as a meter drop, then $0.70 per mile (for its basic UberX service).
Car
Oklahoma City is a city that seems designed for motorists and it's a good idea to arrange a car rental during your stay. The city is laid out in a regular grid, with street numbers increasing from zero in the center upwards as you move both north and south. There are few one-way streets and parking is cheap (around $10 per day in the center).
The Cost of Living in Oklahoma City
Shopping Streets
Penn Square Mall is the city's premier shopping spot. Located just to the north of the Downtown neighborhood, it can be reached by city buses fairly easily. Shopping fans won't be disappointed, with chain stores like Hollister, J.C. Penney and Sunglass Hut represented. For a slightly different shopping experience, head to the 23rd Street Antique Mall or head to some of the city's many independent book and record stores, like Book Beat and Company and Guestroom Records.
Groceries and Other
Oklahoma City has a wide range of supermarkets, with a few Walmart Supercenters, a Crest Foods, Whole Foods and ethnic supermarkets like Super Cao Nguyen. So if you are self-catering, shopping for groceries shouldn't be an issue. Expect to pay around $3.75 for a gallon of milk and $2 for a pound of apples.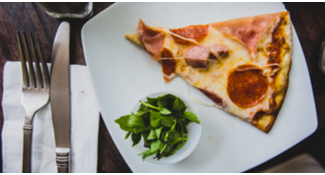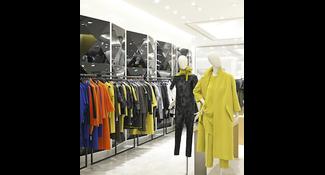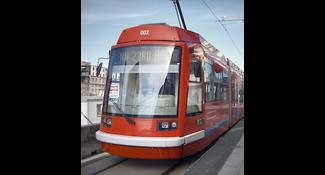 Single public transport ticket
$1.91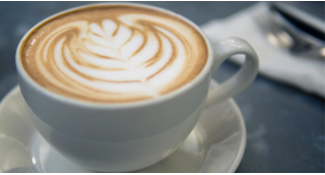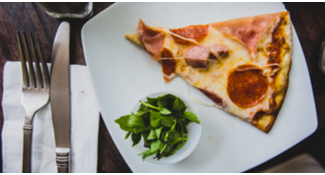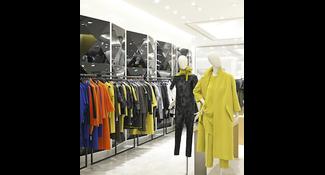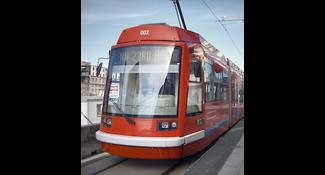 Single public transport ticket
$1.91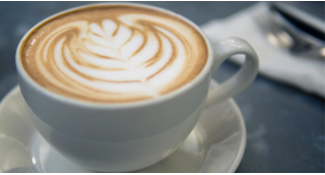 Where to Eat in Oklahoma City
Dining is one of Oklahoma City's greatest strengths, and there's a wide variety of American, Mexican and Asian eateries to choose from. If you want a traditional American sit-down meal with high-quality desserts, Luby's is the place to go. Earl's Rib Palace is the best BBQ joint in town, Cafe Bella serves up Cajun delicacies, while Grand House in the Asia District is the finest Chinese restaurant in the city. But don't feel limited. There are Ethiopian, Greek, French, Japanese and Middle Eastern restaurants dotted across town. It's a fantastic place to eat, and it's affordable too, with a mid-range meal coming to about $10-15.