You're Going to Love Lexington
Lexington is one of those rare historic American cities that is able to keep its colonial roots perfectly preserved, while honoring its more recent industry of horse farming. Coupled with major commercial ventures like banks, malls, telecom headquarters, and independent clothing stores, Lexington has a little bit of everything: Southern charm, Creole color, American history, and connection to the classic heartland.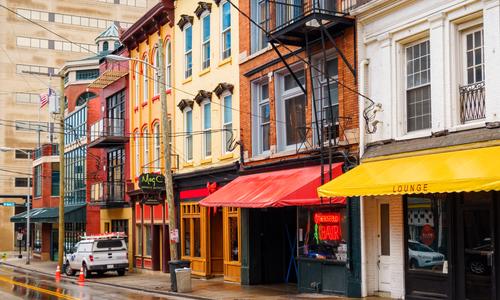 Top 5 Reasons to Visit Lexington
1. Frolic at Triangle Park
The perfect setting to relax and wander through the spring-like fountains, this park is also a popular public venue, with summer movies and a winter ice skating rink.
2. Southern and Creole Comfort Food
Don't miss the chance to chow down on authentic gumbo, jambalaya, and other southern delicacies.
3. Take a Tour of the Distilleries
The American tradition of classic bourbon is alive and well in this city. Take your pick of tours at the Barrel House Distillery or Town Branch Distillery.
4. Ride Off
Kentucky is well known for its beautiful horse farms. Even if you have no equestrian ambitions, organize a tour of the private farms and spend some time on the ground with these gentle, majestic creatures.
5. Take a Breath of Fresh Air at the Arboretum
Located right next to the University of Kentucky is this 100-acre botanical park. With its beautiful foliage and pleasant walkways, you can easily lose an entire afternoon here.
A popular activity in Lexington
Thoroughbred Horse Farm Tour in Kentucky
Find activities
Top activities in Lexington
Half-Day Lexington Kentucky Horse Farm Tour
Duration: 3h 30m
Bluegrass Horse Farm Tour
Duration: 3h
Behind the Scenes Thoroughbred Tour
Duration: 1h 30m
Bourbon in the Bluegrass
Duration: 8h
When to Visit Lexington
The best time to visit Lexington is the fall or summer seasons. Sunny days usually hit a high of 86, though the humidity can make it feel much warmer. Spring and summer are also great times to meet newly born foals at the horse farms.
How to Get to Lexington
Plane
Blue Grass Airport (LEX) is where major American carriers land. Use the Lextran bus to get from the airport to Lexington's downtown area.
Train
The closest Amtrak station is Maysville, which is 1.5 hours from Lexington. Ticket prices vary but a one-way adult fare from Atlanta to Maysville costs $184 for a "Value" seat.
Car
To get from Atlanta to Lexington, use the I-75 N.
Bus
The best way to travel is by Greyhound bus. Tickets vary based on city of origin and how far in advance you buy. From Atlanta to Lexington, for example, the fare can be between $30 - $50.
Airports near Lexington
Airlines serving Lexington
Show more
Where to Stay in Lexington
Historical and luxurious, accommodation at the Gratz Park Inn is sure to please. For a pleasant stay, book a room at the Clarion Hotel. Budget travelers will love their time at Baymont Inn & Suites.
Popular Neighborhoods in Lexington
Downtown Lexington - consisting of happening spots like Main Street, Broadway, or High Street, there are many shops, restaurants, and public parks in this area.
Gratz Park - this is the historic district. Located north of the downtown area, it consists of 16 historic buildings including the stunning Carnegie Library.
Ashland Park - a beautiful 20th-century neighborhood, Ashland Park is made up of stately and architecturally complex homes in Colonial Revival and Tudor Revival styles.
Where to stay in popular areas of Lexington
Most booked hotels in Lexington
How to Get Around Lexington
Public Transportation
Public service in Lexington is run by Lextran. A single adult fare is $1 and you can also grab a monthly pass for $30.
Taxi
Taxis in Lexington are plentiful but its hard to hail them on the street, unless you're accessing them from the designated stand at the airport. Consider booking in advance instead. Fares start with a flat rate of $2.50 and it's $1.93 per mile thereafter.
Car
Companies like Enterprise, National, and Budget are present in Lexington. Fares vary by dealer but are generally around $75 per day, for a standard, four-door vehicle.
The Cost of Living in Lexington
Shopping Streets
Depending on your tastes, there are several spots that are perfect for shopping. A few of the more well-known outlets include Maxwell/High Streets, for indie boutiques and restaurants, or the largest mall in the state, Fayette Mall.
Groceries and Other
A quart of milk is just $0.76 and a dozen eggs costs $2.55.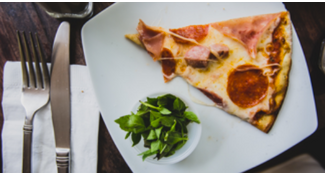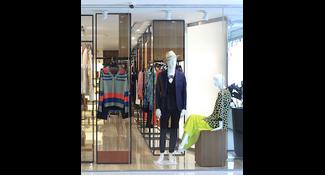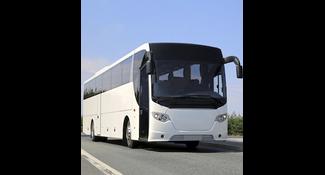 Single public transport ticket
$1.58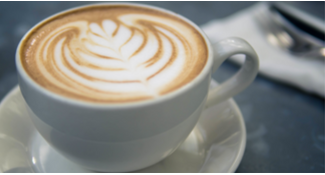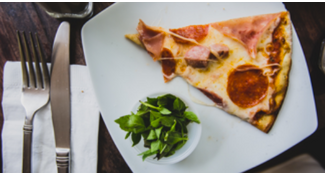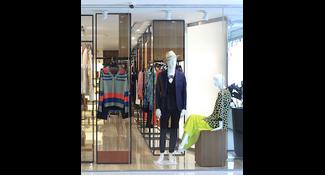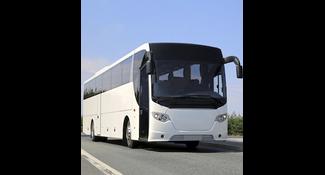 Single public transport ticket
$1.58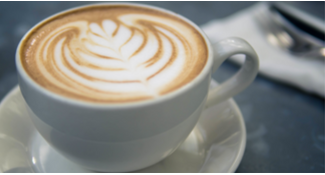 Where to Eat in Lexington
Lexington is the home of the most decadent culinary offerings, steeped in the history of the American South. These include local delicacies like Hot Brown, burgoo, beer cheese, and bourbon balls. For these and more, check out either Bourbon n' Toulouse, where mains are $6.50, Charlie Brown's Restaurant, or Gumbo Ya Ya, where "super-sized" mains are $8.50.
Other popular cities in Kentucky