You're Going to Love Rostock
Boasting immense, beautiful beaches, quaint historic neighborhoods, pulsating festivals, and energetic nightlife, the North German port of Rostock is an underrated but rewarding place to visit.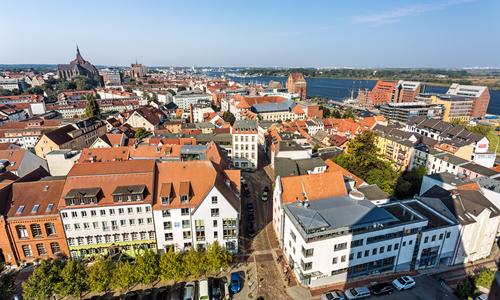 Top 5 Reasons to Visit Rostock
1. There Are Some Superb Beaches in the Area
Rostock itself is a busy port, but just a few miles away, you can drive to stunning beaches like Warnemünde on the Baltic coast.
2. Plenty of Historical Attractions
Rostock was a thriving member of the medieval Hanseatic League, and many fine buildings still remain. Don't miss the city walls, the tower of the Petrikirche, and the elegant city hall.
3. Superb Music Festivals
Music fans should schedule their trip to coincide with Rostock Rockt in July, while the Electric Sea Dance Festival is a fantastic event for EDM and electronica fans.
4. Great Beer and Fine Cuisine
Rostock has some excellent brewers like the Hanseatische Brauerei Rostock and some great pubs like Zur Kogge (the oldest in town). The food's delicious too, featuring simple pork, fish, and potato-based dishes.
5. There Are Plenty of Family Attractions
Kids and adults alike will adore the petting zoo, strawberry fields, and playgrounds at Karls Erlebnis-Dorf, while Zoo Rostock features over 4,500 animals, so there's no shortage of family activities.
A popular activity in Rostock
Shore Excursion: Berlin Sightseeing with round-trip port-transfer
Find activities
Top activities in Rostock
Hanseatic Rostock and Fairytale Schwerin Shore Excursion
Duration: 9h
Private Warnemünde Shore Excursion: Berlin with a Private Guide and Driver from Rostock
Duration: 12h
Berlin & Sachsenhausen Concentration Camp Shore Excursion from Warnemünde Port
Duration: 12h
Warnemuende Shore Excursion: Day Tour of Berlin with a Private Guide from Rostock
Duration: 12h
Berlin Grand Tour
Duration: 12h
Rostock and Schwerin Day Tour from Warnemünde Port
Duration: 9h 30m
When to Visit Rostock
The best time to visit Rostock is probably mid-summer (July through early September), when the beaches are at their best.
How to Get to Rostock
Plane
Rostock-Laage Airport (RLG) has domestic connections to cities like Berlin and Munich. You can take bus number 127 into town (family tickets for two adults and up to three children cost EUR24.50). Taxis will cost around EUR50.
Train
Rostock is connected to every German city via Hamburg. The journey from Berlin takes just under three hours and costs as little as EUR10.
Car
From Berlin, take the A24, then the A19. From Hamburg, take the A20.
Bus
Berlin Linien Bus and Flixbus both run intercity buses into Rostock.
Airlines serving Rostock
Show more
Where to Stay in Rostock
Some of the finest hotels in Rostock include the upmarket Hotel Neptun and the Radisson Blu, which features a rooftop spa facility.
Popular Neighborhoods in Rostock
Kröpeliner-Tor-Vorstadt - Kröpeliner-Tor-Vorstadt (KTV) is Rostock's student quarter, and features an endless supply of bars, galleries, and cafes, as well as Rostock's largest theater.
Warnemünde - a few miles north of Rostock, Warnemünde has a seemingly endless beach and is a fine place to swim and sail.
Stadtmitte - Rostock's central neighborhood and home to the city hall, the Petrikirche and many other tourist attractions.
Where to stay in popular areas of Rostock
Most booked hotels in Rostock
How to Get Around Rostock
Public Transportation
Buses, trains, and ferries make up the Rostock transport network. Day tickets cost EUR5.20.
Taxi
Expect a meter drop of EUR2.70, followed by between EUR2 and EUR4 per mile, depending on whether you travel during the day or at night.
Car
Car rental companies include Sixt and Enterprise, and rates can be as little as EUR8-10 per day.
The Cost of Living in Rostock
Shopping Streets
The historic center is the best place to shop in Rostock. Check out the amber jewelry at Bernsteinhaus, galleries like Eneos & Friends, or head to the handicraft stores in KTV.
Groceries and Other
Supermarkets include Netto and Lidl, where 12 eggs will cost around EUR2.50.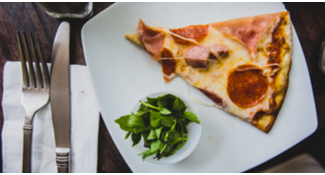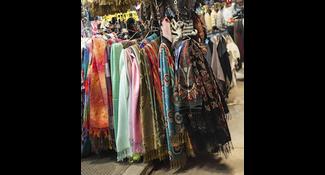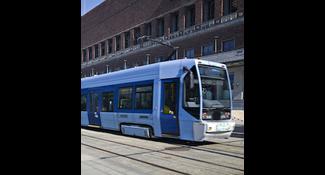 Single public transport ticket
$3.50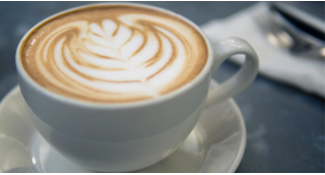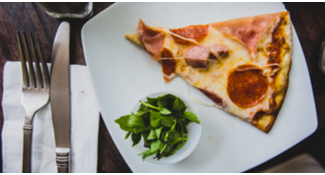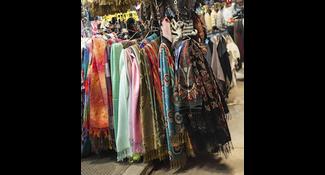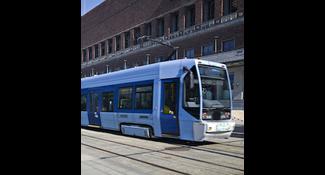 Single public transport ticket
$3.50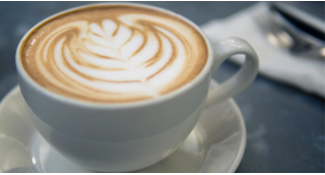 Where to Eat in Rostock
Food in Rostock involves high-quality pork schnitzels, fresh fish, and lots of potatoes. Some of the standout eateries in town include the historical Zur Kogge pub, Ursprung (which has a sun terrace), and Weinwirtschaft at the Neuer Markt. Expect good meals to cost about EUR15-25 per person.