You're Going to Love Torquay
The hub of the English Riviera, Torquay is a charming seaside resort that has a surprisingly warm climate. With the beauty of Dartmoor and the Devon coast to explore and plenty to see in the town itself, Torquay is a delight.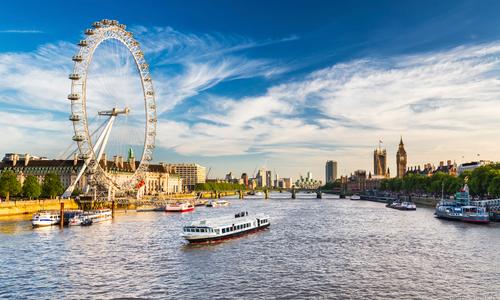 Top 5 Reasons to Visit Torquay
1. The Wonderful Beaches and Balmy Climate
South-west England enjoys warm summer weather, and Torquay is blessed with some superb beaches, from Torre Abbey on the town's seafront to tucked-away Babbacombe Bay.
2. Excellent Family Attractions
It's hard to be bored in Torquay, with family attractions like Paignton Zoo, Babbacombe Model Village and Woodlands Family Theme Park not far away.
3. A Thriving Foodie Scene
Torquay is a food lovers destination, with country pubs and sophisticated seafront eateries all offering fine seafood and traditional English dishes.
4. The Beauty of Dartmoor is a Short Drive Away
Dartmoor is both a setting for Agatha Christie novels and a stunning, romantic landscape. See beauty spots like Spitchwick and Haytor, and be back in Torquay for dinner.
5. Historic Sights and Gorgeous Gardens
Torquay has a rich history and some fabulous historical attractions. Don't miss the gardens at Torre Abbey, the excellent Torquay Museum and the manor house at Cockington Country Park.
When to Visit Torquay
Torquay has a relatively long summer season (for the UK) and you can expect fine weather from around late May through to mid-September. June is a good time to go thanks to the Babbacombe Festival, while September sees the Agatha Christie festival - it's really a must-visit event for crime fans.
How to Get to Torquay
Plane
Exeter and Bristol airports are not far away. From Exeter, take the 56 bus (£6, around 1 hour) or take a cab for around £60. Expect taxis from Bristol to cost around £100.
Train
Great Western Railway runs regular services into Torquay's main station, with plenty of daily connections to London (£50, around 3 hours).
Car
If you are driving from London, take the M4 to Bristol, then the M5 towards Exeter. From there, take the A380 southbound to Torquay.
Bus
National Express and Megabus run daily bus services from London Victoria to Torquay, which take just under 6 hours and cost around £30.
Airlines serving Torquay
Show more
Where to Stay in Torquay
Torquay has plenty of accommodation highlights, including the dazzling Somerville, the seafront Grand Hotel and cosy B&Bs like the Victorian Westbank.
Popular Neighborhoods in Torquay
Victoria Parade - Torquay's seafront Victoria Parade snakes around the harbor and is home to many hotels with beautiful sea views (as well as family attractions like Dinosaur World).
Babbacombe - Just north of Torquay, Babbacombe is a lovely coastal resort with a thriving cultural scene and some stunning beaches.
Torre - North of central Torquay, Torre boasts an ancient abbey, its own train station and excellent gastro-pubs like the Bull and Bush, which has its own microbrewery.
Most popular hotel in Torquay by neighbourhood
Where to stay in popular areas of Torquay
Most booked hotels in Torquay
How to Get Around Torquay
Public Transportation
Stagecoach provides a reliable local bus service which will get you to Paignton and Babbacombe with ease. Dayrider tickets provide travel all day for £4.90.
Taxi
Expect taxis in the Torquay area to cost around £6 per mile, although Uber is a cheaper alternative that may be worth looking into.
Car
Local car rental options include Thrifty and Budget, with rates starting at around £25 per day.
The Cost of Living in Torquay
Shopping Streets
The harbor is the place to go for small shops and chains, with malls like Fleet Walk offering a mixture of both. The Pavilion Shopping Center is another seafront shopping venue that is well worth a visit.
Groceries and Other
Supermarkets in Torquay include chains like Tesco, Sainsbury's and Waitrose. Expect to pay around £3 for a gallon of milk.
Where to Eat in Torquay
Torquay is on the up as a gourmet destination. Excellent restaurants include Italian option Biancos, French food at Le Bistrot Pierre and traditional English pubs like the Cary Arms. There's also great fish and chips at Rockfish. Expect sit down meals to cost between £15 and £30 per head.
Other popular cities in England