You're Going to Love Des Moines
Des Moines is a Midwestern city that punches well above its weight (and not just during election season when Iowa stages the first party primaries). This city of just over 200,000 people has so much to offer visitors, whether they want family fun, major events or cultural attractions.
If you want to spend your time learning about history or gazing on artworks, institutions like the Des Moines Art Center will have everything you need. However, for others, the rides, shows and sports contests available at the Iowa State Fair are the real attraction.
See how America's next generation of track and field stars are shaping up at the Drake Relays. Take your family to ride the rollercoasters, drift on the lazy river at Adventureland, or indulge in a love of classic cars at the Salisbury Automobile Classic.
You could just shop at the constantly developing selection of boutiques in the East Village, or spend the week dining on the freshest, most succulent beef around at restaurants like Chuck's. So make a date with Des Moines for your next Midwestern getaway.
Top 5 Reasons to Visit Des Moines
The Iowa State Fair
Every August, the whole of Iowa (and a few more people besides) converge on the state capital for the Iowa State Fair for 11 days of sporting contests, live music, great food and a showcase of the region's fresh meat and produce.
Authentic All-American Cuisine
Iowans are rightly proud of their prime beef, and at Des Moines restaurants like Drake's Diner and Chuck's, the chefs know exactly what to do with it. If you love steaks or burgers, Des Moines is the place to visit.
Attractions the Whole Family can Adore
Everyone can have a great time in Des Moines, with child-friendly attractions like Adventureland amusement and water park, the petting zoo (and giraffe feeding sessions) at Blank Park Zoo and miles of cycling trails at Big Creek State Lake.
College Sports and top Quality Track and Field
Des Moines is home to Drake University, which means that there is a constant schedule of college sports to enjoy. Watch elite athletes compete in the Drake Relays, or cheer your favorite team on in the Hy-Vee Big Four Classic at the Wells Fargo Arena.
Some of the Midwest's best Museums
Des Moines has plenty to offer art lovers and history buffs too. See modern masterpieces at the Des Moines Art Center, tour the wildly diverse architecture of Salisbury House or find out about the city's pioneer past at the State Historical Society of Iowa Museum.
What to do in Des Moines
Attend the Iowa State Fair
Iowa's State Fair is a massive event and attracts hundreds of thousands of visitors every August. The Des Moines Fairgrounds become a rock music venue, amusement park and showcase for Midwestern culture, all in one.
Take Your Family to Adventureland
When the State Fair isn't on, Des Moines is still a great family destination. If the weather is warm (and it should be between May and September), Adventureland offers 100 rides, a massive 6,000 square feet pool and a seemingly endless lazy river. It's a superb place to either relax or experience an adrenaline rush.
Watch some High-Quality Track and Field
While some cities may specialize in football or baseball, track and field is king in Iowa. Head to Des Moines for the grueling Hy-Vee Triathlon in September or the Drake Relays in Drake Stadium, one of America's biggest athletics meets.
Attend the Salisbury Automobile Classic
The Salisbury Automobile Classic is one of Des Moines' most unique events. It brings together classic car enthusiasts from all over America at Salisbury House. See over 100 classic cars and watch them in action - a treat for any lover of automobile history.
Visit all of Des Moines Museums and Galleries
Des Moines is also an excellent conventional tourist destination, with some of the Midwest's finest museums. See masterpieces by modern artists like Jasper Johns or Georgia O'Keefe at the Des Moines Art Center, learn about everything from space travel to nanotechnology at the Science Center of Iowa or help feed the giraffe's at Blank Park Zoo.
When to Visit Des Moines
If you want to attend the Iowa State Fair, a visit to Des Moines in August is essential, but with huge crowds and soaring accommodation prices, others might want to explore alternative times to go. Try early summer or late spring for fine weather and plenty to do, or visit in the fall when tourist numbers start to decline.
How to Get to Des Moines
Plane
Most visitors to Des Moines arrive via Des Moines International Airport, which has connections to plenty of American cities, including Los Angeles, New York, Houston and Memphis. Des Moines Area Transit Authority (DART) provides a bus link to the center of town, but the bus runs Monday to Friday only. At other times, you'll need to take a shuttle bus, taxi or rental car to reach Des Moines.
Train
Des Moines doesn't have an Amtrak station, but there is one about 50 miles south at Osceola, which is on the California Zephyr service from Chicago to San Francisco. From Osceola, you can take a Jefferson Lines bus straight to Des Moines Greyhound stop.
Car
Driving to Des Moines is simple. If you are coming from either east or west, hook up with I-80 which takes your directly into town, while I-35 is the route to take if you are coming from north or south. Both roads feed onto I-235, which runs into Downtown Des Moines.
Bus
Intercity bus connections to Des Moines are provided by Megabus, Trailways, Jefferson Lines and Greyhound (who stop at 1501 2nd Ave North). So if you need to travel cheaply, there will surely be a way to reach Iowa's capital.
Airlines serving Des Moines
Show more
Where to Stay in Des Moines
Most of Des Moines' accommodation options are located Downtown, and tend to be family or business hotels rather than smaller family-run boutique B&Bs. Some of the best include the 19th-century Renaissance Savery Hotel, the massive Sheraton West, and the Des Moines Marriott. All feature amenities like fitness centers and pools. If you want a more intimate experience, try the Cottage on 28th Street, the city's best traditional B&B.
Popular Neighborhoods in Des Moines
Downtown Des Moines – Des Moines is very much a city where most of the action takes place Downtown. Sometimes, this is the sporting events and shows at the Wells Fargo Arena or the 515 Alive music festival in July and August. Also home to major attractions like the Science Center of Iowa, Downtown is where most tourists stay when they are in town.
The Fairgrounds – Des Moines premier event is obvious - the Iowa State Fair held every August in the Fairgrounds neighborhood. Located to the east of the city center, the Fairgrounds also host the city's popular petting zoo and the Richard O. Jacobson Exhibition Center, a regular venue for business and cultural events.
East Village – Des Moines oldest and most culturally diverse neighborhood, East Village is the place to go for fine food, live music and the best shopping opportunities. Grab a meat-filled sandwich from Jimmy John's, shop for unique clothing at Hill Knit and Vintage or just take some time to relax in the Greater Des Moines Botanical Garden.
Where to stay in popular areas of Des Moines
Most booked hotels in Des Moines
How to Get Around Des Moines
Public Transportation
DART provides a good level of bus coverage across all of Des Moines and charges $1.75 for a basic fare ($2 on express services). The MyDart website and app provides handy real-time updates and maps, making it easy to get around town.
Taxis
Taxis are a convenient way to get around town, particularly in the evening when public buses start to shut down. Taxi rates in town start with a meter drop of $2 then charge $2 per mile after that, with a $0.50 charge for each extra passenger. Alternatively, you could book an UberX vehicle, which will cost $0.90 for the meter drop, plus $0.65 for every mile, with a minimum fare of $4.35.
Car
Des Moines is usually a very easy to city to drive around, with a simple grid system. Remember that streets are marked "east" and "west" depending on which side of the river they are on, and also watch out for snow warnings if you travel outside summer time. Parking in the center is generally via electronic meters and you can reserve a spot online to make parking easier.
The Cost of Living in Des Moines
Shopping Streets
East Village is definitely the place to go if you love to shop, and it has an impressive array of boutiques, craft stores and galleries to check out. Wandering around, you'll find everything from bridal boutiques to kitchen accessory creators like Kitchen Collage, apparel outlets like Hill Vintage and Knits and jewelers like Leona Ruby. If you want to visit a conventional mall, head to Jordan Creek Town Center, Iowa's largest shopping center.
Groceries and Other
Shopping for groceries in Des Moines isn't a problem, with supermarkets like Hy-Vee, Gateway and Price Chopper, along with meat delis like B&B and Italian grocery stores like Graziano's. Grocery prices in Des Moines shouldn't be too high. Expect to pay around $3.40 for a gallon of milk and $2 for a pound of potatoes.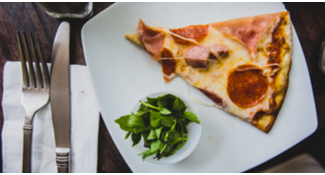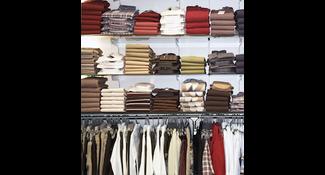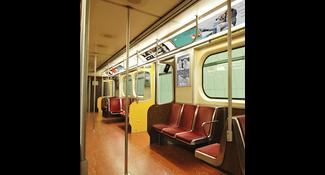 Single public transport ticket
$2.76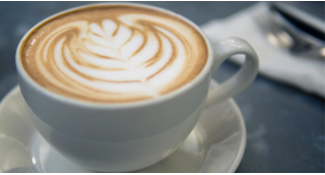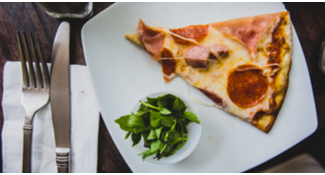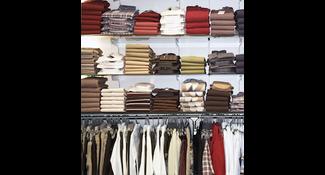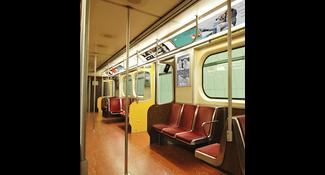 Single public transport ticket
$2.76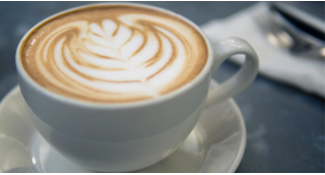 Where to Eat in Des Moines
While Des Moines isn't famous as a culinary destination, it should be. There are countless places to grab a high-quality beef burger, with restaurants like B-Bops, Drake Diner and Chuck's specializing in using locally-reared Iowan meat. Other options include fantastic Italians like Christopher's and the French cuisine at Django. Expect to pay $10-15 at mid-range places and over $20 at high-end eateries.