You're Going to Love Nantes
Brittany's capital is a cultural center, a beautiful historical city, and well within range of the province's gorgeous coastline. Add in family attractions and superb food, and you can't go wrong with a visit to Nantes.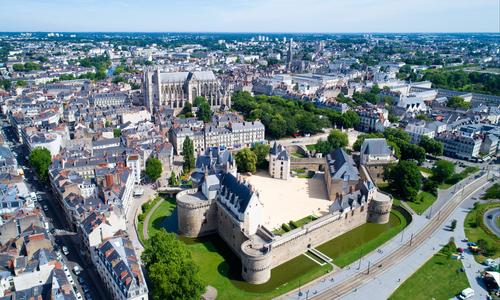 Top 5 Reasons to Visit Nantes
1. It Has Such a Rich History
By turns a Roman bishopric, France's major Atlantic port, an industrial powerhouse, and now a cultural magnet, Nantes has seen plenty of history. Be sure to find out all about it at the Castle of the Dukes of Brittany.
2. There Are Great Family Attractions
Nantes is a wonderful family destination, mainly thanks to the Machines de l'Île de Nantes amusement park. This outlandishly wacky workshop features huge robots and animal figures, as well as plenty of enjoyable rides.
3. There's No Shortage of Museums
If you enjoy museums, Nantes is the place to be. See paintings by Rubens or Brueghel at the Fine Arts Museum, check out the decorative arts at the Dobree Museum, and see 1.6 million specimens at the huge Natural History Museum.
4. The Breton Coast Is Very Close
If you want to hit the beach, La Baule is a few minutes from central Nantes, but it's even more rewarding to visit Pornic - a classic Breton fishing port with excellent eateries.
5. It's a Vibrant Cultural Center
From the street theater of the Royal de Luxe company (featuring gigantic puppets) to sculpture parks by the Loire and La Folle Journée, a winter classical music festival, culture is everywhere in Nantes.
When to Visit Nantes
Beach lovers should visit around July or August to enjoy Brittany at its best, but everyone else can enjoy Nantes at any time of year.
How to Get to Nantes
Plane
Nantes Atlantique Airport (NTE) offers low-cost connections to Paris and is close to the city. Take the TAN AIR bus (EUR7.50) or take a taxi for around EUR40-50.
Train
High-speed TGV trains run from Paris to Nantes in around two hours and can cost as little as EUR20.
Car
From Paris, take the A10 to Chartres then switch to the A11. Take the A10 north from Bordeaux, then the A83 at Niort.
Bus
Flixbus and Eurolines both run buses directly from Paris to Nantes, which take around 4 hours 35 minutes.
Airports near Nantes
Airlines serving Nantes
Show more
Where to Stay in Nantes
Accommodation highlights in Nantes include the stately Mercure Nantes Centre and the equally luxurious Radisson Blu.
Popular Neighborhoods in Nantes
Place Graslin - the shopping center of Nantes, Place Graslin is the place to go to hunt down the city's finest food, with restaurants like La Cigale.
Île de Nantes - located on an island in the River Loire, the Île de Nantes is also home to the Machines de l'Île de Nantes - Nantes' finest family attraction.
Bouffay - part of Nantes' historic center, Bouffay is full of atmosphere - largely thanks to its high concentration of lively bars and clubs like Flemings and La Maison Café.
Where to stay in popular areas of Nantes
Most booked hotels in Nantes
How to Get Around Nantes
Public Transportation
TAN provides buses, trams, and ferries along the Loire, and one-hour single tickets cost EUR1.50 on every form of transport.
Taxi
Expect taxis in Nantes to charge a meter drop of EUR3.85, followed by EUR2 per mile after that.
Car
Car rental companies in Nantes include Enterprise and Avis, where you can rent a vehicle for around EUR20 per day.
The Cost of Living in Nantes
Shopping Streets
Nantes' liveliest shopping street is definitely Rue Crébillon, which is home to department stores, fromageries, and craft stores, but walk on to reach the beautiful Passage Pommeraye, which is home to a cluster of independent boutiques.
Groceries and Other
Supermarkets in Nantes include Carrefour and Monoprix, where 12 eggs will cost you around EUR2.40.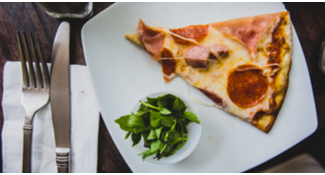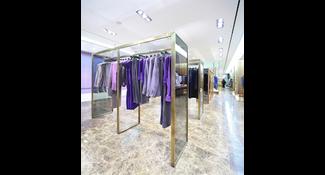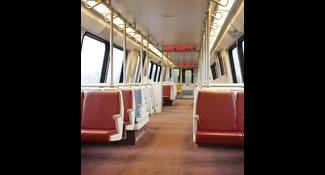 Single public transport ticket
$2.79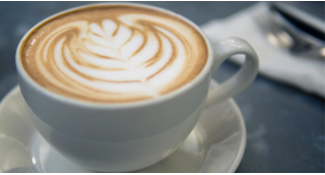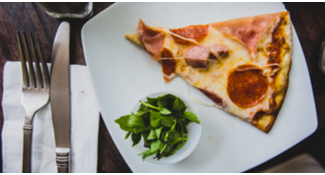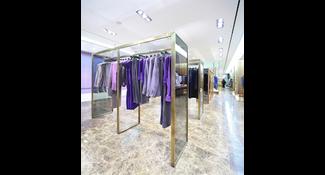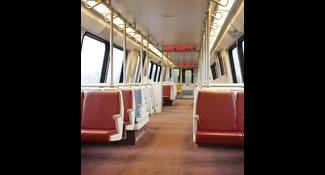 Single public transport ticket
$2.79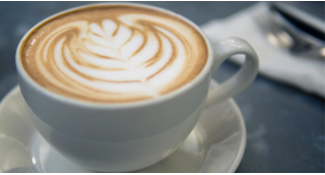 Where to Eat in Nantes
Nantes (and Brittany in general) is a great gastronomic destination. Upscale bistros like Pickles rub shoulders with even more expensive brasseries like La Cigale. LuluRouget is another great bistro, while Café Le Molière is an affordable alternative. In general, you'll pay between EUR20 and EUR40 for a good meal.