You're Going to Love Harrisburg
Pennsylvania's capital is often overlooked in favor of neighbors like Pittsburgh and Philadelphia, but it's a mistake to do so. Far more than just a political hub, Harrisburg is a cultural center, a historical gem, and a great base to explore the central part of the Keystone State.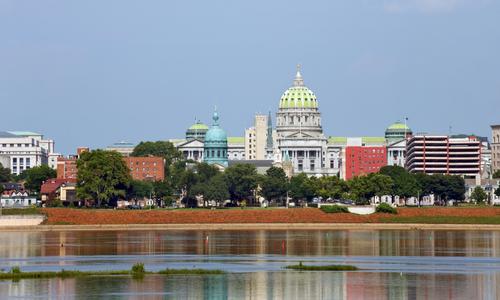 In the city itself you can tour the Capitol, visit the National Civil War Museum, or indulge your sweet tooth with a trip to Hersheypark. You can wander the banks of the mile-wide Susquehanna River, or cross over to the ballpark and concert venue on City Island - one of the most picturesque stadiums in America.
With the historic Gettysburg Battlefield site a short drive away, Harrisburg has a lot to offer vacationers.
Top 5 Reasons to Visit Harrisburg
1. There's Plenty for Families to Enjoy
With the chocolate-themed rides and exhibits at Hersheypark, mini golf and minor league baseball on City Island, and the trails and footpaths of Wildwood Park, families will always have plenty to do during their trips to Harrisburg.
2. Sites of Historical Importance a Short Drive Away
Harrisburg was almost captured by Confederate forces during the US Civil War, and you can learn all about the city's history at the Civil War Museum, but an even better idea is to take the bus or drive to Gettysburg, around 38 miles to the south.
3. Wonderful Galleries and Museums
Harrisburg is more than simply a political center, and its museums and galleries are all the proof you need. Learn about Victorian life at Fort Hunter Mansion and Park, see the military collections at the US Army Heritage and Education Center, or stick to the center of town where you'll find the State Museum of Pennsylvania, and the Susquehanna Art Museum.
4. The Beautiful Susquehanna River
Harrisburg grew up on a bend in the Susquehanna where the river stretches to over a mile in width (but not much more than a few feet deep). The islands and banks of the river offer great picnic locations and give the city an open, natural feel that other PA destinations can't match.
5. Great Bars, Restaurants, and Entertainment Venues
Head to city center craft ale pubs like the Federal Taphouse or JB Lovedrafts, try out the BBQ at MoMo's or head to high-end gourmet restaurants like Bricco before heading to the Midtown Arts Center for a concert or show.
When to Visit Harrisburg
If you want to enjoy the Susquehanna and its islands at their best, summer is the time to go, but baseball fans might also give April and may a try, when the Senators kick off their season. Otherwise, fall is a beautiful time to tour the countryside, making October or November good times to visit.
How to Get to Harrisburg
Plane
Harrisburg International Airport (MDT) is the main entry point for domestic visitors and is around 15 miles from the city center. The cheapest route into town is to take bus 7 (except on Sundays), although most major city center hotels also run shuttles, so check with your accommodation provider. Expect taxis to cost about $20-30 depending on the time of day.
Train
Harrisburg is on Amtrak's Keystone route, which provides a handy connection to Philadelphia and New York City. The Amtrak station is pretty centrally located, around a mile north of Center City, and it's easy to walk into town.
Car
If you are driving to Harrisburg from Philadelphia or New York, I-76 is the road to take. I-83 runs from Washington D.C. and Baltimore and I-76 also runs from Pittsburgh in the west.
Bus
Harrisburg is on the national Greyhound bus network, which stops at the Amtrak station, and links the city to all major regional cities. If you are making a short hop from cities like York or Lancaster, Trailways services are also available, along with local buses provided by Capital Area Transit.
Airlines serving Harrisburg
Show more
Where to Stay in Harrisburg
Almost all of the best hotels in town are located in Center City, not far from the Susquehanna River, and there are plenty to choose from. Some of the best options include the Crowne Plaza and the Hilton Harrisburg, both of which offer excellent service and shuttles to and from the airport. The Comfort Inn Riverfront may have the best views in town, while City House B&B provides a more intimate, family-run accommodation experience.
Popular Neighborhoods in Harrisburg
Center City - Harrisburg's downtown core, Center City, is home to the major hotels, restaurants, bars, and entertainment venues, so it's where most visitors choose to base themselves. 2nd Street is the heart of town, with its array of places to eat, while the Whitaker Center is the town's artistic hub.
Capitol District - where decisions are made that affect the whole of Pennsylvania, Capitol District is full of beautiful classical architecture and fascinating attractions. Take a tour of the Capitol itself, visit the State Museum, or take in a concert at the Forum Auditorium.
Allison Hill - located just east of the city center, Allison Hill is dominated by Reservoir Park, Harrisburg's largest green space. It's also home to the National Civil War Museum, a cluster of gorgeous stone churches, and hosts annual events like Shakespeare in the Park, so it's a great place for culture lovers.
Where to stay in popular areas of Harrisburg
Most booked hotels in Harrisburg
How to Get Around Harrisburg
Public Transportation
Capital Area Transit provides a basic bus network that is adequate for locals, and is a useful way to get up and down Market Street or along the Susquehanna riverfront. Basic fares are $1.75 and you can buy 11-ride tickets for $16.50.
Taxi
Taxis are a relatively affordable way for families or couples to get around Harrisburg, and Uber and Lyft are also active in the city, making taxi travel even cheaper. Expect to pay around $2 for the meter drop with Uber, then $1.75 per mile.
Car
Harrisburg is a pretty simple city to drive around, with few one-way streets and relatively few problems with traffic. 1,300 metered spots in the center of town also make parking less of a problem than in other cities. Having a car also makes it much easier to visit attractions like Gettysburg or Hersheypark, so it's well worth the expense. Local rental companies include Enterprise and Alamo, and rates can be as low as $21 per day.
The Cost of Living in Harrisburg
Shopping Streets
Harrisburg's major downtown shopping street is Market Street, although you'll find some vintage stores along 2nd Street as well. However, Strawberry Square is the place to head for apparel and food shopping, with men's boutiques like Michael Boyd and craft stores like Ideas and Objects. If you need to visit chains like Macy's or JC Penney, Harrisburg Mall is in Swatara on the city's outskirts and should have what you need.
Groceries and Other
Supermarkets are thin on the ground in Center City, although there's a CVS on Market Street and a couple of small grocery stores as well. If you want to shop for groceries, the best option is to visit Giant, a little further up Market Street. Prices aren't generally high in Harrisburg, with a gallon of milk coming to around $3.60 and 12 eggs costing $2.90.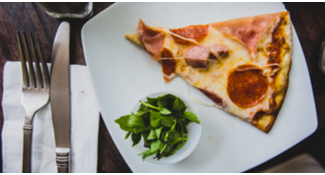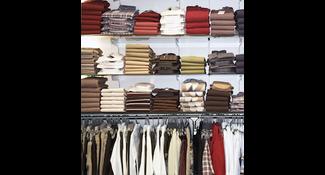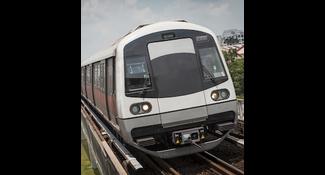 Single public transport ticket
$2.77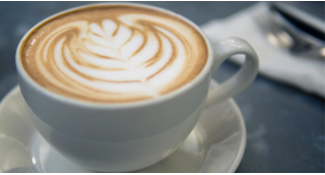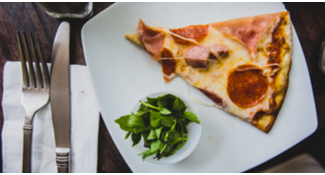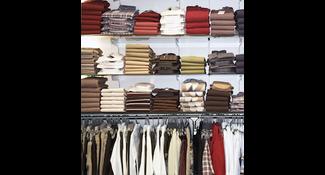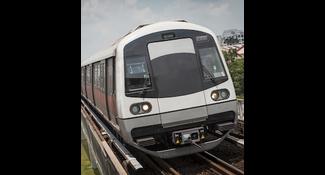 Single public transport ticket
$2.77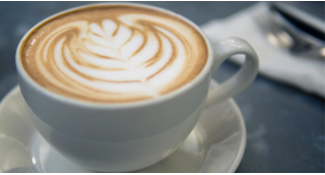 Where to Eat in Harrisburg
The center of Harrisburg offers plenty of dining options, with almost everyone's tastes catered to. Some of the best food is to be found at BBQ bars like MoMo's on Market Street, while great burgers are to be found at Harrisburger in Broad Street Market. El Sol is an excellent Mexican eatery, while high-end restaurants include Char's (which is housed in the elegant Tracy Mansion) and Rubicon. Expect to pay $30 for gourmet meals, but less than $15 for BBQ or burgers.
Other popular cities in Pennsylvania