You're Going to Love Cardiff
Cardiff is a real crowd-pleaser. Often called the "city of castles", it's known for romantic historic landmarks, modern attractions like the Wales Millennium Centre, and for its proximity to the Vale of Glamorgan and the Glamorgan Heritage Coast.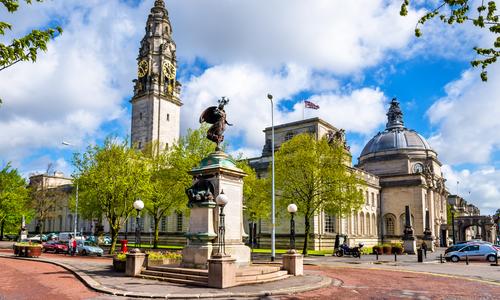 Shopping, sightseeing, fine dining, outdoor pursuits, and sports are just some of the activities you can find to keep you busy in the Welsh capital. Cardiff also has more green space per head than any other UK city, including centrally located Bute Park.
Its music scene is the envy of many larger cities and its museums, galleries, and theaters host a wide range of events all year round. Cardiff is also a great choice for families and the perfect base from which to explore the surrounding region.
Top 5 Reasons to Visit Cardiff
1. Cardiff Bay
The Cardiff Bay regeneration project has transformed the dockland area previously known as Tiger Bay, without losing any of its historical highlights. You can still see the wonderful Norwegian church where writer Roald Dahl was christened and the Neo-Gothic Pierhead alongside sparkling modern additions like the massive Wales Millennium Centre and National Assembly for Wales.
2. Its Musical Legacy
The Cardiff region gave the world top rock bands like Super Furry Animals and Manic Street Preachers. It's home to the world's oldest record shop: Spillers Records in Morgan Arcade, which was established in 1894. Add to that some of the best live music venues in Wales; rock, hip-hop, and alternative fans can try the Full Moon in Womanby Street, while Jazz lovers should head to Café Jazz at the Sandringham Hotel in St. Mary Street. Or, for the latest local bands, visit Clwb Ifor Bach.
3. Non-Stop Shopping
Cardiff's six Edwardian arcades are filled with bookstores, clothing shops, art galleries, and antique shops. When it's time for a rest, you'll find the best coffee in the city at The Plan in Morgan Arcade.
4. Cardiff Castle
The city is famous for its five castles and Cardiff Castle is its crowning glory. Once home to the illustrious Bute family, the castle played a pivotal role in the city's most important growth period from the 19th to the early 20th century. Visit the fascinating apartments, stroll in the gardens, or try to catch one of the many concerts and events that are staged in the castle grounds.
5. There's a Great Beach Nearby
Take the train to Barry Island for a taste of an authentic British seaside resort. Barry has shrugged off its tacky holiday camp tag and although you'll still find the obligatory funfair and amusement arcades, you'll also discover a picturesque pier and one of the UK's nicest blue flag beaches Whitmore Bay.
When to Visit Cardiff
Summer, from May to late August, is the best time to visit Cardiff if you want warmer weather and open air events at Cardiff Castle or Cardiff Bay. Sports fans aiming to see the Welsh National team in action during the Six Nations tournament should check fixture dates from February to March. Schedule a stay in December for Cardiff Christmas Market and a host of dazzling seasonal events, or plan shopping trips or weekend getaways during the spring (March to April) or fall (September to October) periods to take advantage of lower hotel rates.
How to Get to Cardiff
Plane
Cardiff Airport (CWL) is in the Vale of Glamorgan and just 12 miles southwest of the city. Buses leave from the airport for Cardiff Central and Cardiff Bay every 20 minutes, and a single ticket is £5.
Train
You can reach Cardiff easily by train as the city is connected to the extensive UK rail network. All intercity trains terminate at Cardiff Central Station in the heart of the city and close to many of its main tourist attractions.
Car
The easiest way to get to Cardiff by road from London and the southeast of England is via the M4 motorway and Severn Bridge. The M4 is also the best route for drivers coming from the Swansea and the west of Wales. If you're driving from the north or Scotland, take the M50 and M5 to link with the M4 for Cardiff.
Bus
Bus travel is an affordable alternative if you're on a budget and operators like National Express and Megabus run services to the city each day. A typical journey from London Victoria Coach Station with National Express costs £12. National Express buses arrive at Sophia Gardens, which is a 15-minute walk from the city center. The Megabus service stops at Cardiff University, Park Place close to the entrance to Cathays Railway Station. From there you can take the Arriva Trains Wales train to Cardiff Central for £2.40.
Airlines serving Cardiff
Show more
Where to Stay in Cardiff
Romantic boutique hotels, cozy bed & breakfasts, mid-range or luxury hotels - you'll find them all in Cardiff. Clayton Hotel Cardiff, Ty Rosa Boutique b&b, and Hotel Ibis Cardiff are good inexpensive options, while the Radisson Blu Hotel Cardiff and SACO Cardiff - Cathedral Road Serviced Apartments are perfect for couples getaways or family vacations.
Popular Neighborhoods in Cardiff
Cardiff Central – just to the north of Cardiff Bay, this district covers the southern part of the city. Cardiff Castle lies at its heart, and the area is bordered by the River Taff to the west.
Cardiff Bay – one of the city's trendiest neighborhoods, Cardiff Bay is home to the National Assembly for Wales and the Wales Millennium Centre. The bars and cafes on Mermaid Quay are popular with locals and visitors.
Cathays Park – known for its late Victorian and Edwardian buildings, Cathays Park is the city's civic center. Notable landmarks include the Welsh Government, Cardiff University, and Alexandra Gardens.
Where to stay in popular areas of Cardiff
Most booked hotels in Cardiff
How to Get Around Cardiff
Public Transportation
The Cardiff Bus system offers visitors an easy and convenient way to get around. You'll need the exact fare (£1.70) if you're paying on board, or you can purchase a handy Day to Go pass for £3.40 from stations and kiosks. If you're planning to venture further afield, the Network Day Rider pass gives you unlimited access to all bus services in southeast Wales for £7.70.
Taxi
Licensed taxis operate in the city center and at the airport. You can hail them on the street and a five-mile trip costs from £8. Minicabs are also readily available and can be booked in advance.
Car
It's relatively easy to drive in Cardiff, and you can rent a large compact car for £23.50 per day from leading brands like Enterprise or Avis. On-street parking is limited but there are several parking facilities in the city center. Expect to pay £3.10 to £3.40 for up to two hours at Castle Mews Car Park or Sophia Gardens Car Park.
The Cost of Living in Cardiff
Shopping Streets
Discover quirky stores like the Madame Fromage cheese shop in Castle Arcade, or shop for clothes, accessories, and electronics in one of Cardiff's malls; the Queen Street, St. Mary's Street, and the Hayes combines with St. David's shopping center to make the UK's largest indoor retail precinct. Visit the Cardiff Central Market for arts and crafts made from Welsh slate, or pick up souvenirs at gift shops all over the city.
Groceries and Other
You'll find branches of all the leading UK supermarkets in Cardiff as well as late night grocery stores and corner shops. Some of the most popular supermarkets include Morrisons, Sainsbury's, and Asda and you'll pay £0.89 for a quart of milk and £2.39 for 12 eggs.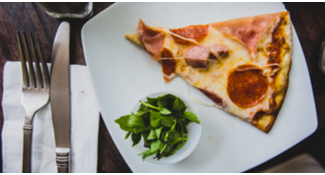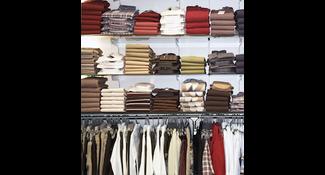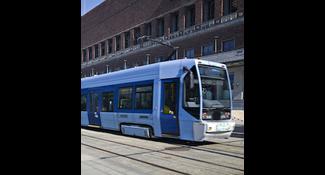 Single public transport ticket
$3.56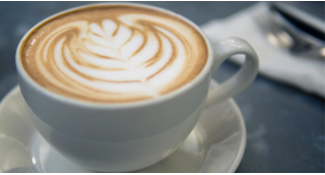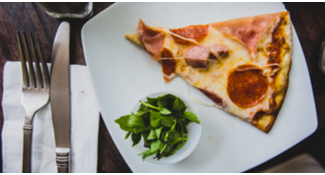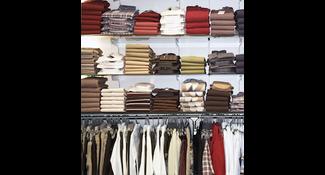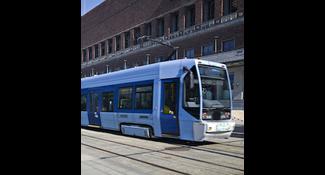 Single public transport ticket
$3.56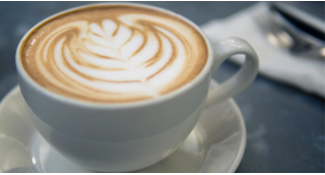 Where to Eat in Cardiff
Whether you want fast food, curry, or haute cuisine, you'll find it in Cardiff. Pub chains are popular - try the J.D .Wetherspoon-run Prince of Wales in St. Mary Street. Vegetarians and vegans are well catered for each evening at Caban Cardiff on Clifton Street, while curry fans can try upscale cooking at Mint and Mustard or Mango House. Looking for something a little special? Enjoy superb views of Cardiff Castle grounds at Castell's Restaurant in the Angel Hotel. Expect to pay £10 for a quick lunch in the city or from £45 for dinner for two in a plush restaurant.
Other popular cities in Wales