You're Going to Love Sarajevo
Sarajevo will capture your heart with its beauty, history and a sense of old-world European charm, convalescing in a modern city. Start at the Yellow Fortress to take in sweeping, panoramic views of the city before you head down for a viewing of the Olympic Bobsled. Tour the city's old mosques and cathedral's and finish the evening at Zlatna Ribica.
Top 5 Reasons to Visit Sarajevo
1. Take In the City's Historical Architecture
Don't miss the Latin Bridge, the Academy of Fine Arts, the Orthodox Cathedral and the old Emperor's Mosque.
2. Check Out the Vibrant Nightlife
Nightlife around Sarajevo is youthful and trendy. Check out spots like Baghdad Cafe, which is a hookah bar as well as a dance club.
3. Stroll Around Old Town
Old Town is a real draw for travelers, with it's town squares, cobbled streets, craft stores and churches standing side by side with mosques.
4. Take A Sarajevo War Tour
Learn about the history of Sarajevo and its decade-long conflict. You can also visit several strategic sites that are for soldiers and citizens alike.
5. Sample the Best of Sarajevo's Cuisine
Local cuisine includes delicacies like burek, which are special meat pies, and ćevapi, minced-meat sausages served with fresh bread, raw onions and kajmak, a type of sour cream
A popular activity in Sarajevo
Modern World Longest Siege - Siege of Sarajevo Half-day Tour
Find activities
Top activities in Sarajevo
Full-Day Tour from Sarajevo to Herzegovina with Mostar, Blagaj Dervish House, Pocitelj, Jablanica, and Konjic
Duration: 10h - 12h
Private Tour: Sarajevo Walking Tour
Duration: 2h
Sarajevo Under Siege War Tour
Duration: 4h
Sarajevo: 3-Hour Grand Walking Tour
Duration: 2h 30m - 3h
2-Night Private tour to Mostar and Kravice Waterfalls from Dubrovnik or Split
Duration: 3d
Lukomir Highland Village Tour and Hike from Sarajevo
Duration: 9h
When to Visit Sarajevo
Sarajevo experiences four distinct seasons. Summer is the best with temperatures at 85°F. However, fall is incredibly pleasant as well, with temperatures hovering around 72°F.
How to Get to Sarajevo
Plane
Located 3.8 miles from the city center is the Sarajevo Airport. To travel to the city center, use Bus #36. Purchase a ticket for BAM1.60 at the kiosks or shell out BAM1.80 to buy from the driver.
Train
International trains coming in from Croatia have been discontinued as of March 2017. However, there is a journey from Mostar and Čapljina to Sarajevo. Tickets cost BAM11. Trains arrive at Railway Station Sarajevo.
Car
Book a private car from companies like GEA Tours for BAM70. If you're traveling from Belgrade to Sarajevo, get on the A3/E75. Take Route 20, Route 136 and Route 26 before getting onto the M19.
Bus
Sarajevo's main bus station is called Autobuska stanica Sarajevo and is located right next to the train station. International tickets must be bought online. A one-way trip from Vienna costs around BAM86.
Airlines serving Sarajevo
Show more
Where to Stay in Sarajevo
Rest in luxury at the esteemed Radon Plaza. Or, feel right at home with great hospitality at Hotel Michele. Travelers on a budget will love Hostel Posillipo.
Popular Neighborhoods in Sarajevo
Bačarija – Thriving and alive, there are plenty of shops, eateries and bars in this neighborhood. You can also check out the local markets that pop up through the day.
Babića bača – One of the oldest neighborhoods in Sarajevo boasts beautiful public and residential gardens, picturesque stone bridges overlooking ponds and gorgeous sacred mosques.
Skenderija – Sitting on a hill is this neighborhood, which is famous for its significance as a sports and culture hub. The 194 Winter Olympic Games was held here.
Most popular hotel in Sarajevo by neighbourhood
Where to stay in popular areas of Sarajevo
Most booked hotels in Sarajevo
How to Get Around Sarajevo
Public Transportation
Residents and travelers alike rely on the GRAS public transport in Sarajevo. Tickets cost BAM1.8 and there are also unlimited day passes available.
Taxi
Taxis in Sarajevo can be taken from various points around the city. Flat rates start at BAM1.50 and it is BAM1.62 for each mile after that.
Car
There are several rental company options like Minell or AutoEurope. Depending on the company, rental prices start at BAM189.
The Cost of Living in Sarajevo
Shopping Streets
Check out the Alta Shopping Center or Sarajevo City Center if you love to find deals at malls. Otherwise, potter around Old Town for one-of-a-kind wares from open-air bazaars.
Groceries and Other
A quart of milk in Sarajevo costs BAM1.35 and a dozen eggs will run you about BAM2.55.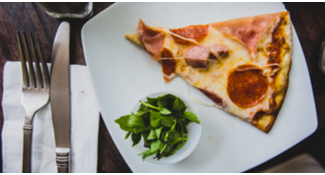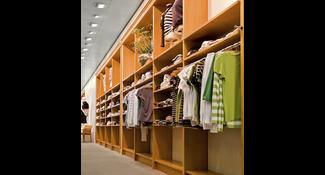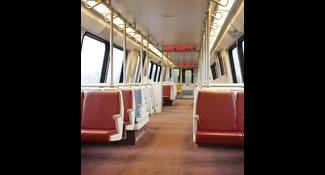 Single public transport ticket
$1.39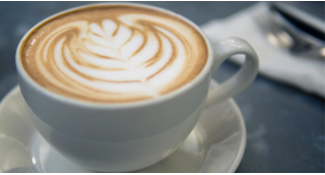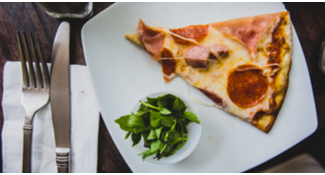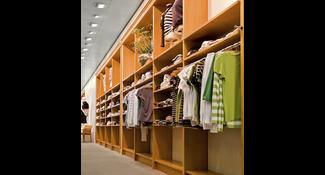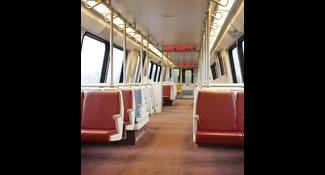 Single public transport ticket
$1.39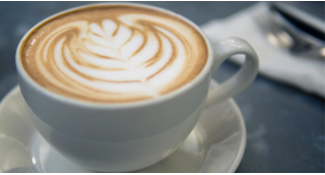 Where to Eat in Sarajevo
If you're hungry, don't miss Petica, where you can dig into creamy kajmak and all-beef ćevapi starting at BAM3.5