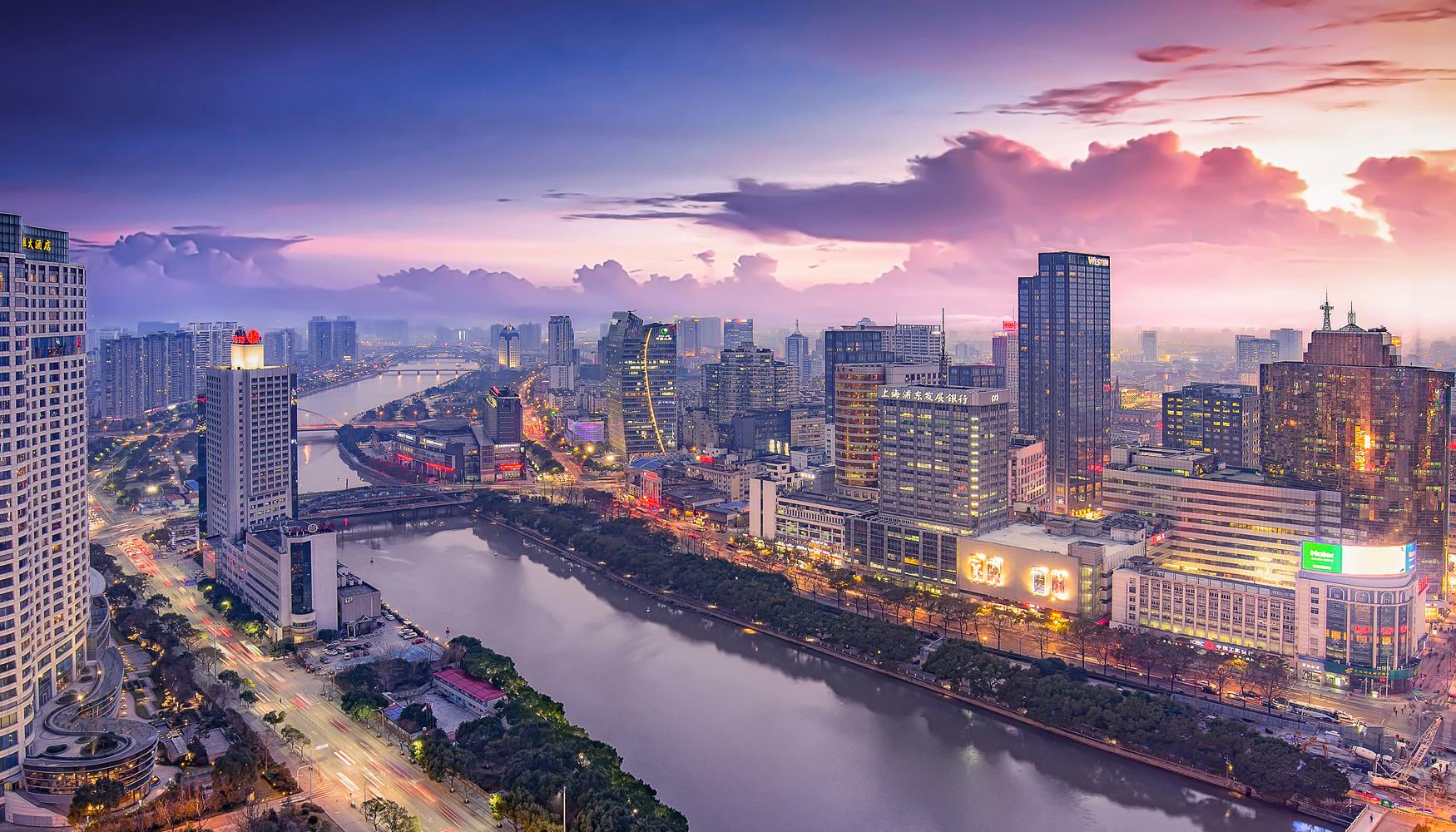 You're Going to Love Ningbo
Ningbo is one of eastern China's most important port cities and a famous cultural and historical site. It's also a popular destination for tourists, both from China and overseas.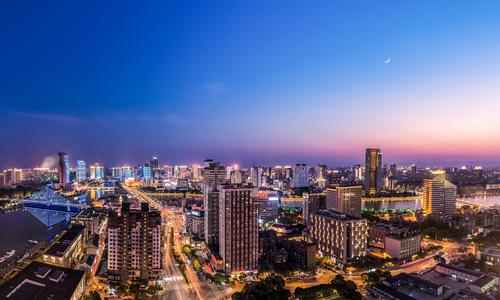 The surrounding area is known for its spectacular scenery and mountains, forests, beaches, lakes, and waterfalls are all within easy reach of the city. Visit Xanxi Hot Springs or explore the Xikou-Xuedoushan Scenic Area and the hometown of Chiang Kai-shek.
Ningbo is the perfect relaxation spot too. The city's name means 'tranquil waves' and there are dozens of upscale spa resorts offering water-based therapies and traditional care and beauty treatments. Or, head to Moon Lake in the south of the city and join friendly locals for Tai Chi or yoga.
Foodies will adore Ningbo. The region even has its own style of cuisine - Yongbang dishes are fresh and salty whereby meat and seafood are steamed, stewed, or roasted. You can try some of the best at Seafood Street or Shipu Seafood Corridor on Xinhua Road.
Top 5 Reasons to Visit Ningbo
1. Its Great Location
It's a thriving seaport on the Yangtze River Delta on the dramatic the east coast of China. The old town lies at the confluence of three rivers and the Xinjiang Bridge is a useful landmark since it's close to many of the city's popular attractions. The nearby Putuoshan area is one of China's most popular tourist destinations, and the city is also surrounded by magnificent mountains, lakes, and forests.
2. Its Outstanding Historic and Cultural Attractions
Drum Tower is all that remains of an old city gate tower that was constructed in the Tang Dynasty, while Tianfeng Pagoda is 120 years older than the city and was used as a lighthouse in ancient times. Visit Tian Yi Library; the complex is home to a vast collection of historic manuscripts and artifacts and it's surrounded by tranquil courtyards and gardens.
3. It's a Great Place to Relax with a Drink
The best cafes for people watching can be found in Tianyi Square, as can the Qingyuan Tea House, one of the largest and oldest in the city.
4. The Old Bund (Laowaitan)
The Old Bund or Laowaitan is one of the trendiest parts of the city and its English, German, Dutch, and French-style architecture recalls the 1930s and 40s. Nightlife is what Laowaitan is all about, and bars and nightclubs along the waterfront are open until late.
5. It's the Perfect Base for a Day Trip
Plan day trips to fascinating places like Tiantong Temple and Forest Park, or to beautiful Yushan Island. Visit Dongqian Lake, a large freshwater lake in Zhejiang province, or spend the day at Siming Lake, a famous resort that's known for its scenic islands and sparkling streams and waterfalls.
When to Visit Ningbo
Ningbo is in the subtropical monsoon climate region and has four distinctive seasons. It can be hot and humid in summer, so many tourists prefer to visit in spring from March to May when temperatures are lower and the countryside is at its most beautiful.
How to Get to Ningbo
Plane
Many people fly to Ningbo-Lishe International Airport (NGB). Several major airlines offer flights from the US and Europe with ongoing connections to Ningbo from larger Chinese cities like Guangzhou and Beijing. The airport is eight miles southwest of the city center, and there is a regular shuttle bus service from the arrivals terminal to South Ningbo Railway station for ¥10. Taxis are also available and cost ¥50.
Train
Ningbo can be reached by train from most large cities and it's a relatively inexpensive option. A first-class return from Shanghai costs ¥210 and from Hangzhou, a first-class return is ¥120.
Car
At 22 miles, the Hangzhou Bay Bridge is the world's longest spanning sea bridge and it has cut the distance between Shanghai and Ningbo dramatically for drivers. Eastern China has good highways and you can drive all the way from Guangzhou in the south via the E60 toll road in about 14 hours.
Bus
Buses from Shanghai and Hangzhou terminate at South Bus Station. Other stations are North, West, East, and Zhongba. South Bus Station is in the Haishu district close to the rail station and just a short distance from the city center. Fares are reasonable and a return trip to Hangzhou is just ¥100.
Airlines serving Ningbo
Show more
Where to Stay in Ningbo
Popular city center hotels that are within reach of famous attractions like Moon Lake, Tianyi Square, and Ningbo City God Temple, include the Ningbo Marriott Hotel, Westin Hotel, Intercontinental, Sofitel Wanda Ningbo, Nanyuan Hotel, and Crowne Plaza City Center Ningbo. Inexpensive hotels include Ibis, Best Western Jianghua Hotel Ningbo, and Teckon Hotel Beilun.
Popular Neighborhoods in Ningbo
Haishu District – the downtown district of Haishu is bordered by the Yuyao River to the north and the Fenghua River to the east. The bus and train stations are here alongside attractions like Tianyi Pavilion and Moon Lake.
Jiangbei – northwest of the city center, this unique area is surrounded by rivers on three sides. Local landmarks include Ningbo Grand Theater.
Beilun – Beilun is the city's largest district. It's to the northeast of the city center, on the shores of East Ningbo, and is famous for its deep-water port. Beilun is an important industrial area, but you'll also find affordable accommodation and restaurants here.
Where to stay in popular areas of Ningbo
Most booked hotels in Ningbo
How to Get Around Ningbo
Public Transportation
Local buses are cheap but stops are not displayed or announced in English. It's ¥2 for one bus journey. The best routes for tourists are: 238 for Liang-Zhu Cultural Park, Tianyi Pavilion, Moon Lake, and Fan's Residence; 371 for Ningbo University and Tianyi Pavilion; and 560 for South Station and Tianfeng Pagoda. Ningbo currently has two subway lines; Line 2 goes to the airport via Ningbo Railway Station and Drum Tower.
Taxi
Taxis are widely available but most drivers don't speak English. Ask your hotel receptionist to write down your destination and the cross streets beforehand. It costs ¥10 for the first two miles and a ¥1 fuel tax charge is added to the final fare.
Car
Car is the easiest way to get around Ningbo. Roads are good and drivers are courteous. However, you'll need a local friend to drive as cars can only be rented to holders of a license issued by the People's Republic of China. Other licenses are not accepted, even if you have an international driving permit.
The Cost of Living in Ningbo
Shopping Streets
Local arts and crafts are great buys and you'll find stalls selling beautifully made bamboo carvings, straw mats, and traditional artwork at markets and in the small specialty shops at Yuehu Shing Park Plaza. Visit one of the INTime malls (the biggest is at Tianyi Square) for everything from clothes to electrical goods, or go to Fanzhai Antiques Market for Chinese calligraphy, pottery, scrolls, jewelry, and carvings. There are dozens of stalls to choose from as well as outdoor vendors who place their wares on mats on the ground.
Groceries and Other
You can shop for basics in Chinese, US, or European-style supermarkets in most districts. Look for Ole, which has the best selection of imported goods, Tesco,and Carrefour. Others include Metro and Auchan. You'll typically pay ¥12 for a quart of milk and ¥17 for 12 eggs.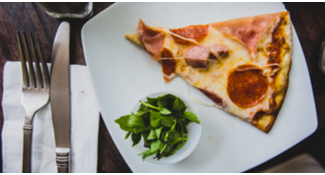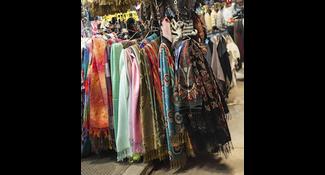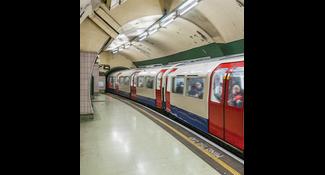 Single public transport ticket
$0.61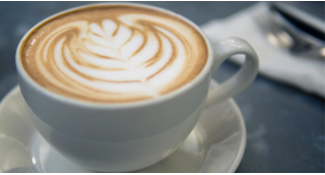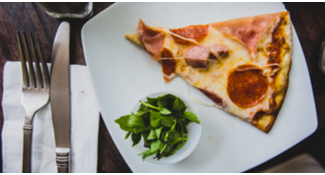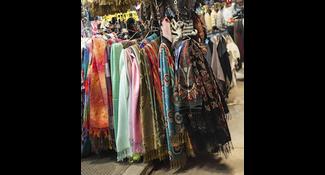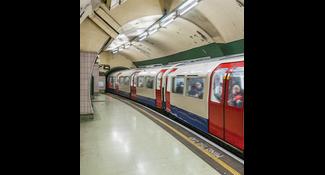 Single public transport ticket
$0.61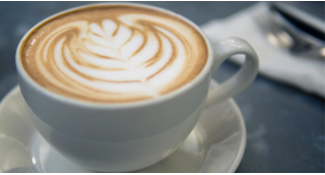 Where to Eat in Ningbo
Stop for a snack at the cafes and diners in Tianyi Square or sample local specialties like Ningbo tangyuan - sweet little dumplings with a savory sesame and pork grease filling. Try some of the best Sichuan cuisine in the city at Fei Teng Yu Xiang next to the Portman Sheraton Hotel. The restaurant is a local institution that's as popular with locals as it is with visitors, and it stays open late. Be sure to try the Gan Bian Tu Dou Tiao or spicy potatoes. A basic meal costs about ¥60 with beer. Feel like something different? Tuck into pizza at Papa John's on Baizhang Dong Lu, or treat yourself to a tasty Italian meal at Mezzos on 2 at Caihong Bei Lu.