You're Going to Love Vientiane
The landlocked country of Laos with its capital in Vientiane is the perfect place to view ornate Buddhist temples, trek through beautiful forests and try some delicious Laotian meat dishes.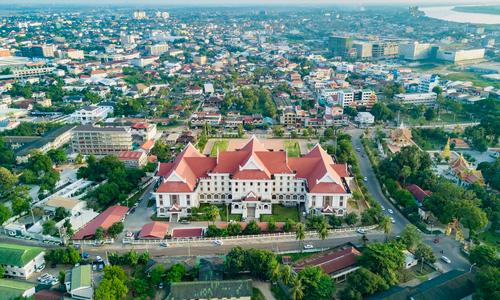 Top 5 Reasons to Visit Vientiane
1. Pha That Luang
This 3rd century beautiful Buddhist temple is covered in gold and remains the most important national monument in Laos.
2. Wat Si Saket
For 5,000 kip you can visit this temple filled with miniature Buddhas, which is considered to be one of the oldest temples in Vientiane.
3. COPE Visitor Center
Created in the aftermath of the Vietnam War, this non-profit center was created to aid survivors and educate visitors about disability in developing Laos.
4. Hophakaew Museum
This museum used to be the former royal temple of King Setthathirat's, which, in past decades, housed the coveted Emerald Buddha.
5. That Dam
This structure located in the heart of downtown is believed by locals to be guarded by a seven-headed nāga, who attempted to protect Laotians from invasion in 1827.
A popular activity in Vientiane
Private Tour: Vientiane City Sightseeing and Buddha Park
Find activities
Top activities in Vientiane
Vientiane Half-Day City Tour
Duration: 4h
2-Day Vang Vieng Tour from Vientiane
Duration: 2d
Half-Day Vientiane City Bike Tour
Duration: 5h
Nam Ngum Lake Day Trip from Vientiane
Duration: 9h
Full-Day Vientiane Sightseeing Tour with Buddha Park Visit
Duration: 9h
Private Tour: Vientiane City Tour Full Day with Buddha Park
Duration: 8h
When to Visit Vientiane
The best time to visit is during the dry season between October and April, when the weather is cooler and it is easier to travel around the country by motorway.
How to Get to Vientiane
Plane
Wattay International Airport is located 3km outside of the city center. A one-way ticket from London to Vientiane costs 4.1 million kip.
Train
Tha Naleng station is 22km outside of Vientiane and the closest stop to the capital city. The station is rather rural and there are not very many transfer options to the city.
Car
To cross the border into Laos, you will need a car passport. The owner of the car must be in the vehicle when crossing and you must buy insurance upon arrival.
Bus
There are many buses operating routes between nearby countries to Laos. One of the most popular from Thailand costs 400,000 kip and crosses via the Thai-Lao Friendship Bridge.
Airlines serving Vientiane
Show more
Where to Stay in Vientiane
Settha Palace Hotel is a beautifully restored hotel with French colonial architecture, landscaped gardens and an outdoor pool. Prices start at 1.5 million kip.
Popular Neighborhoods in Vientiane
Ban Anou - This district is popular for its night market selling traditional food that's popular among locals.
Ban Mixai - This area is the cultural center, where the National Museum and Lao Theatre are situated.
Ban Haysoke - Wander around this neighborhood for the best concentration of boutique shops and hotels.
Where to stay in popular areas of Vientiane
Most booked hotels in Vientiane
How to Get Around Vientiane
Public Transportation
There are many blue and white city buses in the city, with a single ride ticket costing 6,000 kip.
Taxi
There are a few official taxi services in Vientiane, starting at 6,000 kip and costing up to 20,000 kip for a ride in the center.
Car
Rental car prices start at 400,000 kip a day and can be picked up at the Vientiane International Airport.
The Cost of Living in Vientiane
Shopping Streets
The Morning Market is a collection of stalls selling food, electronics, knock-off jewelry and silk and cotton textiles for negotiable prices. The Talat Sao Mall is the only modern shopping center.
Groceries and Other
The main grocery stores in Vientiane are SiMuang Minimart, V-Shop and Phimphone Mini-mart. A dozen eggs costs 11,000 kip.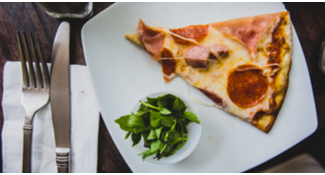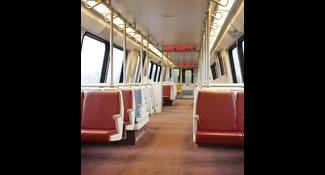 Single public transport ticket
$0.84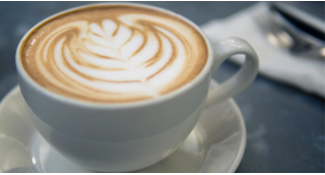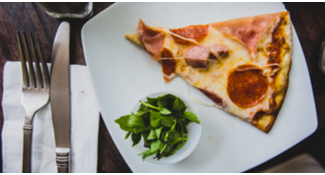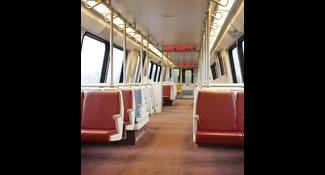 Single public transport ticket
$0.84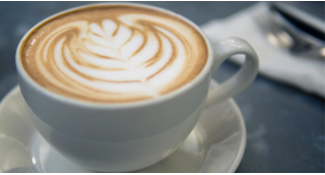 Where to Eat in Vientiane
Moon the Night Restaurant is an off-the-beaten track restaurant outside of the city center serving traditional Laotian food. A meal for 4 people costs about 1.6 million kip.