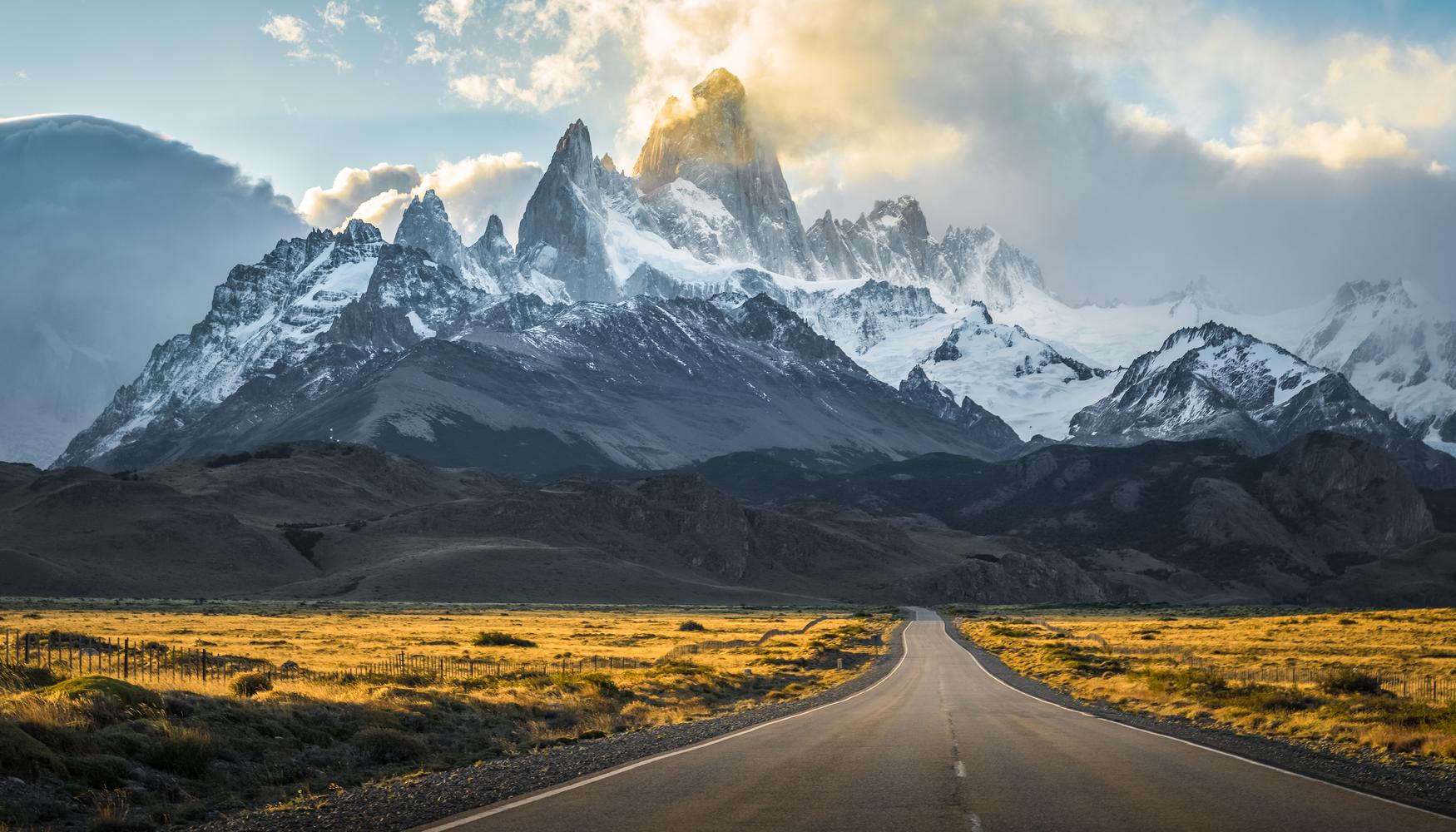 You're Going to Love El Chaltén
Overlooking Los Glaciares National Park in Patagonia, El Chaltén, founded in 1985, is a small town below the Cerro Torre and Cerro Fitz Roy mountains. Known for its countless hiking trails, it draws adventurers and nature lovers.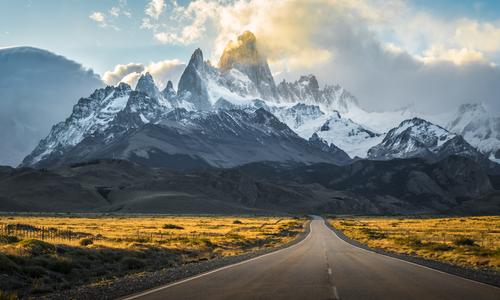 El Chaltén is also popular for its water activities, including boat tours on Lago Viedma and Lago Del Desierto, as well as white water rafting on Río De las Vueltas Canyon.
Top 5 Reasons to Visit El Chaltén
1. Guided Treks
Visitors up for a hiking challenge won't be disappointed in El Chaltén. One example, the two-day trek through El Chaltén, Laguna El Toro, and Paso del Viento lets hikers see the impressive Viedma Glacier up close.
2. River Rafting
Adventurers looking for an adrenaline rush can experience rafting on the De las Vueltas River Canyon.
3. Rock Climbing
Ascend the rugged peaks of Patagonia with a rock scaling tour in El Chaltén. Experienced mountaineers guide beginners through the basics of mountain climbing.
4. Rustic Cuisine
Meat lovers will be at home in El Chaltén, where grilled beef, lamb, and enormous milanesas are among the local specialties.
5. Patagonian Crafts
El Chaltén offers an unbeatable selection of Andean artisan goods, including leather and woodworks, as well as sheep, guanaco, and llama wool knitwear.
When to Visit El Chaltén
The best time to visit El Chaltén is during the summer, from late December to late February, when the weather is warmest and the days are longer.
How to Get to El Chaltén
Plane
The closest airport is El Calafate International Airport (FTE). There are daily flights from Buenos Aires. From the airport to El Chaltén, it's four hours by bus.
Car
Two main roads lead to El Chaltén. National Route 3 along the Atlantic and National Route 40 along the Cordillera de los Andes. Both routes take roughly 30 hours.
Bus
The bus to El Chaltén from El Calafate takes three hours. The fares is AR$450.
Airlines serving El Chaltén
Show more
Where to Stay in El Chaltén
The upscale Hotel Destino Sur features mountain views and amenities such as satellite TV, a gym, and spa with Jacuzzi and sauna. The Hosteria Koonek has eight rooms for up to four guests each, a shared kitchen, and BBQ facilities.
Popular Neighborhoods in El Chaltén
Laguna de los Tres - from El Chaltén take a trip out to the Fitz Roy Valley, where you can enjoy the breathtaking views of the Laguna de los Tres glacial lake at the foot of Mount Fitz Roy.
Rio de las Vueltas - north of El Chaltén in the Los Glaciares National Park, you can experience the adrenaline rush of rafting down Rio de las Vueltas for 16 miles.
Cerro Torre - the best views in Patagonia are arguably found near Cerro Torre and Fitz Roy. Take a hiking trip from El Chaltén and discover the spectacular Lago Eléctrico, Laguna Torre, and Perito Moreno Glacier.
Where to stay in popular areas of El Chaltén
Most booked hotels in El Chaltén
How to Get Around El Chaltén
Public Transportation
The only public transportation in El Chaltén is a transfer service that brings groups of four or more to areas such as Lago del Desierto, Estancias, Río Blanco, Río Eléctrico, or the airport. Fares average AR$50.
Taxi
Taxi service from the airport to El Chaltén is AR$60.
Car
Car rentals in El Chaltén start at AR$792 a day.
The Cost of Living in El Chaltén
Shopping Streets
On the Avenida San Martín, you'll find climbing and camping gear, clothing, sunglasses, trekking shoes, and more.
Groceries and Other
Supermercado La Tostadora Moderna sells staples, snacks, and take-out. Almacen Don Manolo has fruit, cured meats, cheeses, and beverages. El Chaltén is relatively affordable. A gallon of milk is AR$74 and a dozen eggs is AR$31.
Where to Eat in El Chaltén
Estepa specializes in lamb in mint sauce, pizzas, and pumpkin sorrentinos. Entrees average AR$310. Ruca Mahuida serves Patagonian stews, trout, and pastas dishes. Entrees average AR$110.