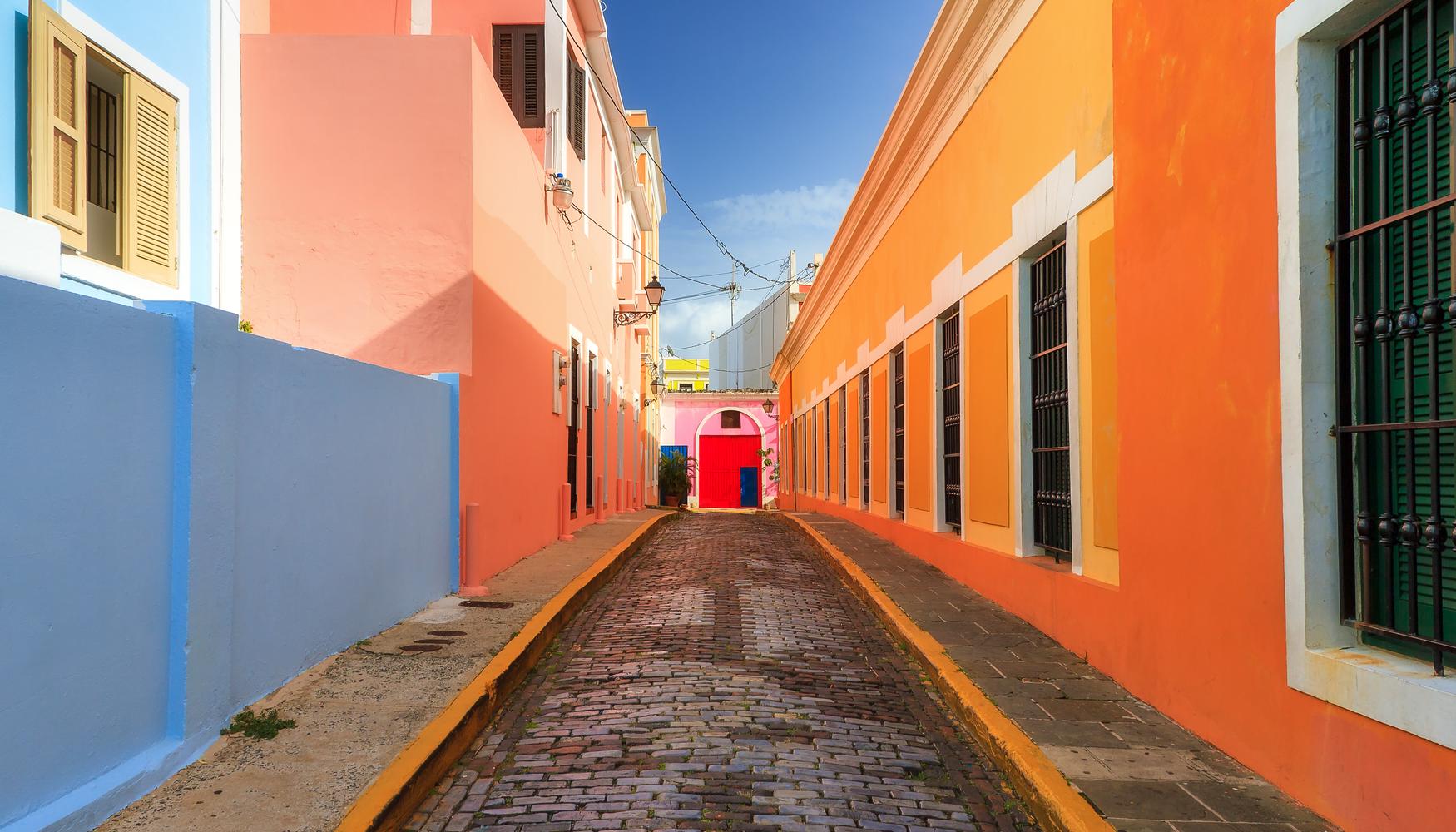 Car hire locations in Caribbean
Car hire directory
Hertz car rental locations in Caribbean

105 Locations See all locations

Ttpost National Mail Center, Piarco, Trinidad and Tobago

+1 868 669 6239

Grantley Adams Int'l Ap, Bridgetown, Barbados

+1 246 431 4173

Wildely,st Michael, Bridgetown, Barbados

+1 246 431 4160

Bridgetown Cruise Terminal, Bridgetown, Barbados

+1 246 431 4160

100 Calle Brumbaugh, San Juan, Puerto Rico

+1 787 721 5127

Luis Munoz Marin Airport, San Juan, Puerto Rico

+1 787 791 0840

Hotel Mariot, 1309 Ashford Ave, San Juan, Puerto Rico

+1 787 722 7000

Hangar Rd, Aguadilla, Puerto Rico

+1 787 890 5650

28 Sunset Blvd., Montego Bay, Jamaica

+1 876 952 4250

Donald Sangster Intl Airport, Montego Bay, Jamaica

+1 876 979 0438

Norman Manley Intl Airport, Kingston, Jamaica

+1 876 924 8028

109 Old Hope Road, Kingston, Jamaica

+1 876 978 1706

Bay Rd, Cap Southwell, Basseterre, Saint Kitts and Nevis

+1 869 465 7822

858 Frigate Bay Rd, Frigate Bay, Saint Kitts and Nevis

+1 869 466 8418

Sainte Luce, Sainte-Luce, Martinique

+596 596 623 755

International Airport, Le Lamentin, Martinique

+596 596 51 01 01

Village Creole Rue Chacha, Les Trois-Îlets, Martinique

+596 596 66 06 59

1 Rhine Rd, Simpson Bay, St. Maarten

+1 721 545 4541

Airport, Simpson Bay, St. Maarten

+1 721 545 4541

Royal Islander Beach, Simpson Bay, St. Maarten

+1 721 545 4541

La Terrasse, Simpson Bay, St. Maarten

+1 721 545 4541

Cruise Ship Pier Duty Free Are, St. John's, Antigua And Barbuda

+1 268 481 4440

V.c. Bird Intl Airport, St. John's, Antigua And Barbuda

+1 268 481 4440

Deep Bay, St. John's, Antigua And Barbuda

+1 268 481 4457

Jolly Harbour Hotel, St. John's, Antigua And Barbuda

+1 268 481 4456

J.a. Abraham Blvd 40, The Valley, Anguilla

+1 264 497 2934

1rue De La Plage De Gros Sable, Sainte-Anne, Guadeloupe

+590 590 47 10 64

La Caravelle, Sainte-Anne, Guadeloupe

+590 590 85 49 61

Angle Des Rues Du Fort, Grand-Bourg, Guadeloupe

+590 590 975 980

Residences Creoles, Le Gosier, Guadeloupe

+590 590 84 20 24

Hotel Le Barthelemy, Gustavia, Saint Barthélemy

+590 590 27 71 14

Hotel Cheval Blanc, Anse Des, Gustavia, Saint Barthélemy

+590 590 27 71 14

Harbour Ferry Station Gustavia, Gustavia, Saint Barthélemy

+590 590 27 71 14

Bp 618, Gustavia, Saint Barthélemy

+590 590 27 71 14

Av.victor Manuel Espaillat, Santiago de los Caballeros, Dominican Republic

+1 809 233 8555

Apto Inter Las Americas, Santo Domingo, Dominican Republic

+1 809 221 5333

Carr. Puerto Plata Sosua Km12, Puerto Plata, Dominican Republic

+1 809 221 5333

Ave De Los Proceres, Santo Domingo, Dominican Republic

+1 809 221 5333

Airport Road, Port Au Prince, Haiti

+509 3776 0700

Haiti Int'l Airport, Port Au Prince, Haiti

+509 3779 0700

18 Palm Heights Drive, George Town, Cayman Islands

+1 345 947 4378

250 Owens Robert Drive #10, George Town, Cayman Islands

+1 855 212 1713

389 West Bay Rd, George Town, Cayman Islands

+1 345 943 4378

60 Tanager Way, George Town, Cayman Islands

+1 345 943 4378

P O Box 13, Providenciales, Turks and Caicos Islands

+1 649 941 3910

Airport Road, Providenciales, Turks and Caicos Islands

+1 649 941 3910

Kaya International Z/n, Hato, Caribbean Netherlands

+599 717 6020

Plasa Medardo Thielman 1, Kralendijk, Caribbean Netherlands

+599 717 7221

J.a. Abraham Blvd 40, Hato, Caribbean Netherlands

+599 717 3331

West End Tortola, Leonards, British Virgin Islands

+1 284 495 4405

The Valley, Spanish Town, British Virgin Islands

+1 284 495 5803

Wickhams Cay Marina, Road Town, Leonards, British Virgin Islands

+1 284 495 4405

East End Tortola, Leonards, British Virgin Islands

+1 284 495 6600

P.o. Box N1603, Nassau, The Bahamas

+1 242 377 8684

Airport Road, Freeport, The Bahamas

+1 242 352 3297

Nassau Intl Airport, Nassau, The Bahamas

+1 242 377 8684

Nassau Intl Airport, Nassau, The Bahamas

+1 242 377 8684

8100 Lingberg Bay, Saint Thomas Island, U.S. Virgin Islands

+1 340 774 1879

Christiansted, Christiansted, U.S. Virgin Islands

+1 340 778 9744

Martin Luther King Blvd 78, Willemstad, Curaçao

+599 9 465 4788

F.d. Rooseveltweg 503, Willemstad, Curaçao

+599 9 888 0088

Franklin D Roosevelt Weg 503, Willemstad, Curaçao

+599 9 888 0088

Curacao Marriott Beach Resort, Willemstad, Curaçao

+599 9 839 1288

J.e. Irausquin Blvd 81, Noord, Aruba

+297 582 1845

J.e. Irausquin Blvd 45, Oranjestad, Aruba

+297 582 1845

L.g. Smith Blvd 93, Oranjestad, Aruba

+297 582 1845

Sabana Blanco 35, Oranjestad, Aruba

+297 582 1845

Vigie, Castries, Saint Lucia

+1 758 452 0680

Beanefield, Vieux Fort, Saint Lucia

+1 758 454 9636

#57 John Compton Highway, Castries, Saint Lucia

+1 758 452 0680

Orient Bay Beach, Baie-Orientale, Saint Martin

+590 590 777 777

Grand Case Airport L'esperance, Grand-Case, Saint Martin

+590 590 77 77 77

Maurice Bishop Ap, St. George's, Grenada

+1 473 417 9351

Avis car rental locations in Caribbean

70 Locations See all locations

Lot 2&3 Bath Est Resettlement, Roseau, Dominica

+1 767 235 9461

Melville Hall Dominica, Marigot, Dominica

+1 767 235 9461

Airport Road, Saint Thomas Island, U.S. Virgin Islands

+1 340 774 1468

6B-F Estate Thomas, Saint Thomas Island, U.S. Virgin Islands

+1 340 774 6660

3400 Veterans Drive, Saint Thomas Island, U.S. Virgin Islands

+1 340 690 4935

Henry Rohlsen Airport, Kingshill, U.S. Virgin Islands

+1 340 778 9365

1210 Watergut, Christiansted, U.S. Virgin Islands

+1 340 713 1347

Avenida Victor Manuel Espaillat, Santiago de los Caballeros, Dominican Republic

+1 809 233 8154

Carr La Romana Higuey, Km 5.5, La Romana, Dominican Republic

+1 809 813 9099

Carr Puerto Plata-Sosua, Puerto Plata, Dominican Republic

+1 809 586 0214

Ruta 66, Boca Chica, Santo Domingo, Dominican Republic

+1 809 549 0469

George Washington Avenue 517, Santo Domingo, Dominican Republic

+1 809 535 7191

Punta Cana International Airport, Higüey, Dominican Republic

+1 809 959 0534

Barcelo Ave Km 6.5, Bavaro, Punta Cana, Dominican Republic

+1 809 688 1354

Avenida Romulo Betancourt, Santo Domingo, Dominican Republic

+1 809 287 8049

Romana Higuey Highway, La Romana, Dominican Republic

+1 809 550 0600

J.F. Kennedy Avenue, Santo Domingo, Dominican Republic

+1 809 544 1573

Francisco A Caamano D Avenue, Santo Domingo, Dominican Republic

+1 809 535 7191

Calle Duarte, Las Terrenas, Dominican Republic

+1 809 240 6697

Barrio Machos Camino Municipal Esq 1, Ceiba, Puerto Rico

+1 787 885 0505

1050 Avenida Ashford, San Juan, Puerto Rico

+1 787 238 5527

Avenida Salvador Caro LocalAvis EMI 02/9, San Juan, Puerto Rico

+1 787 253 5926

Sector Coco Beach 200, Rio Grande, Puerto Rico

+1 787 657 1051

5961 Avenida Isla Verde, Carolina, Puerto Rico

+1 787 982 4331

Carretera 10, Ponce, Puerto Rico

+1 787 842 6154

405 Hangar, Aguadilla, Puerto Rico

+1 787 890 3311

Carretera 200, Vieques, Puerto Rico

+1 787 397 2533

200 Convention Blvd, San Juan, Puerto Rico

+1 787 993 3633

1915 Avendia Aguas Buenas, Bayamón, Puerto Rico

+1 787 269 4686

Albert Lake Drive, The Valley, Anguilla

+1 264 497 2642

Airport Rental Office, St. John's, Antigua And Barbuda

+1 268 462 2840

Wayaca Z/N, Oranjestad, Aruba

+297 582 5496

Juan Irausquin Blvd Z/NThe Mill Kiosk, Noord, Aruba

+297 586 2181

J E Irausquin Blvd 250La Cabana Beach & Racquet Club, Oranjestad, Aruba

+297 520 1258

Bay Road, Basseterre, Saint Kitts and Nevis

+1 869 465 6507

Arrival Lounge, St Vincent, Saint Vincent and the Grenadines

+1 784 493 6611

Airport Road & Queens Highway, Freeport, The Bahamas

+1 242 351 2847

Lynden Pindling Intl Airport LPIA, Nassau, The Bahamas

+1 242 377 7121

Opposite British Hilton, Nassau, The Bahamas

+1 242 326 6380

4 Cumberland St, Nassau, The Bahamas

+1 242 326 6380

Prince George Dock, Nassau, The Bahamas

+1 242 326 6380

Freeport Harbor, Freeport, The Bahamas

+1 242 352 7666

38 Airport Industrial Park, Nassau, The Bahamas

+1 242 377 7182

Plaza Medardo S.V. Thielman Z/N, Kralendijk, Caribbean Netherlands

+599 717 5795

Airport Access Road, Christchurch, Barbados

+1 246 416 4456

Port de Plaisance, Le Marin, Martinique

+596 596 421 100

Aeroport Aime Cesaire, Le Lamentin, Martinique

+596 596 42 11 00

Pointe du bout, Les Trois-Îlets, Martinique

+596 596 421 100

Autos GM ACAJOU, Le Lamentin, Martinique

+596 596 42 72 38

Paddock & Lagoon Road, St. George's, Grenada

+1 473 440 3936

Aeroport Pole Caraibes, Les Abymes, Guadeloupe

+590 590 83 69 00

Car Rental Plaza Airport, Willemstad, Curaçao

+599 9 839 1500

Kaya Seru Mahuma 36-38, Willemstad, Curaçao

+599 9 461 1255

Beach Boulevard, Willemstad, Curaçao

+599 9 461 1255

Papagayo Beach Plaza #11, Jan Thiel, Curaçao

+599 9 461 1255

(meets Cruise Ships Only), Otrobanda, Curaçao

+599 9 462 5907

Toussaint Louverture Intl Airport, Port Au Prince, Haiti

+509 29 42 7777

20 Rue Mais Gate, Port Au Prince, Haiti

+509 37 45 4545

38, Route National 6m, Madeline, Cap Haitien, Haiti

+509 28 14 2924

257 Owen Roberts Drive, George Town, Cayman Islands

+1 345 949 2468

Seven Mile Beach Resort & Spa, West Bay, Cayman Islands

+1 345 945 5585

126B Mohan Road, Piarco, Trinidad and Tobago

+1 868 669 0905

1 Merrick Ave., Kingston, Jamaica

+1 876 926 8021

Norman Manley International Airport, Kingston, Jamaica

+1 876 924 8293

Sangster Intl Apo, Montego Bay, Jamaica

+1 876 952 0762

Knutsford Blvd, Kingston, Jamaica

+1 876 906 2847

1 Dacosta Dr, Ocho Rios, Jamaica

+1 876 974 8047

Airport Road, Providenciales, Turks and Caicos Islands

+1 649 339 4705

Grace Bay Road, Providenciales, Turks and Caicos Islands

+1 649 339 4705

Leeward Highway, Providenciales, Turks and Caicos Islands

+1 649 339 4705

Budget car rental locations in Caribbean

56 Locations See all locations

487 Watergut Street, Christiansted, U.S. Virgin Islands

+1 340 713 9289

Harwood Highway, Saint Thomas Island, U.S. Virgin Islands

+1 340 776 5774

Strand Street, Frederiksted, U.S. Virgin Islands

+1 340 778 4663

Cyril E. King Intl Airport, Saint Thomas Island, U.S. Virgin Islands

+1 340 776 5774

Henry E. Rohlsen Airport, Christiansted, U.S. Virgin Islands

+1 340 778 9636

Havensight Cruise Ship Dock, Saint Thomas Island, U.S. Virgin Islands

+1 340 776 5774

Carr Higuey-Miches, Punta Cana, Dominican Republic

+1 809 959 1005

Carretera A Romana/Higuey, La Romana, Dominican Republic

+1 809 813 9111

Carr Puerto Plata-Sosua, Puerto Plata, Dominican Republic

+1 809 586 0214

Ruta 66, Boca Chica, Santo Domingo, Dominican Republic

+1 809 549 0351

Km 6 1/2 Autopista Duarte, Santo Domingo, Dominican Republic

+1 809 566 6666

Av Victor Manuel Espaillat, Santiago de los Caballeros, Dominican Republic

+1 809 233 8154

Barcelo Ave. Km 6 1/2, Bavaro, Punta Cana, Dominican Republic

+1 809 466 2028

George Washington Ave #517, Santo Domingo, Dominican Republic

+1 809 535 7191

Av Manolo Tavares Justo, Puerto Plata, Dominican Republic

+1 809 586 4436

Av John F Kennedy, Santo Domingo, Dominican Republic

+1 829 547 4121

Km2 Ave Juan Pablo Duarte, Santiago de los Caballeros, Dominican Republic

+1 809 582 7007

405 Hangar, Aguadilla, Puerto Rico

+1 787 890 1110

Carretera 10, Ponce, Puerto Rico

+1 787 848 0907

Avendia Salvador Caro, Carolina, Puerto Rico

+1 787 791 0600

Carretera 2 Km 147.2, Añasco, Puerto Rico

+1 787 826 4571

V. C. Bird Intl Airport, St. John's, Antigua And Barbuda

+1 268 736 6400

High Street, St. John's, Antigua And Barbuda

+1 268 736 6401

Airport Boulevard, St. John's, Antigua And Barbuda

+1 268 561 6399

Queen Beatrix Airport, Oranjestad, Aruba

+297 582 8600

Camacuri #10, Oranjestad, Aruba

+297 582 8600

Irausquin Boulevard # 360, Noord, Aruba

+297 582 8600

Je Irausquin Blvd 81, Noord, Aruba

+297 582 8600

George F.L. Charles Airport, Castries, Saint Lucia

+1 758 452 9887

International Airport Terminal, Vieux Fort, Saint Lucia

+1 758 454 7470

Bois D'orange Office 14, Castries, Saint Lucia

+1 758 452 9887

Nassau (Lynden Pindling) Intl, Nassau, The Bahamas

+1 242 377 9000

7 Shirley Park Avenue, Nassau, The Bahamas

+1 242 325 8154

Kaya Gobernador N. Debrot 103, Kralendijk, Caribbean Netherlands

+599 717 5599

Kaya Industria 10, Kralendijk, Caribbean Netherlands

+599 717 4700

Flamingo Airport, Kralendijk, Caribbean Netherlands

+599 717 4700

Aeroport Aime Cesaire Le, Le Lamentin, Martinique

+596 596 42 04 04

Pointe Du Bout, Les Trois-Îlets, Martinique

+596 596 420 442

Aeroport Pole Caraibes, Les Abymes, Guadeloupe

+590 590 83 69 00

Curacao International Airport, Willemstad, Curaçao

+599 9 839 1300

F.D. Rooseveltweg 517, Willemstad, Curaçao

+599 9 868 3466

Penstraat 130-134, Willemstad, Curaçao

+599 9 465 8850

Jan Thiel Beach, Willemstad, Curaçao

+599 9 747 3465

Piscadera Bay, Willemstad, Curaçao

+599 9462 8378

Riffort Village Otrabanda, Willemstad, Curaçao

+599 9435 5071

Area Seaquarium, Willemstad, Curaçao

+599 9461 2782

16 Rue Leonard-Clercine, Port Au Prince, Haiti

+509 28 13 1094

Angle Clercine 12, Port Au Prince, Haiti

+509 28 13 1094

257 Owen Roberts Dr, George Town, Cayman Islands

+1 345 949 5605

Main Transportation Bldg, Port of Spain, Trinidad and Tobago

+1 868 669 1635

Norman Manley Airport, Kingston, Jamaica

+1 876 924 8762

53 South Camp Road, Kingston, Jamaica

+1 876 759 1793

Airport Terminal, Montego Bay, Jamaica

+1 876 952 3838

Ironshore, Montego Bay, Jamaica

+1 876 953 0534

International Airport, Providenciales, Turks and Caicos Islands

+1 649 946 4079

Butterfield Square, Providenciales, Turks and Caicos Islands

+1 649 946 4079

Enterprise car rental locations in Caribbean

43 Locations See all locations

Calle Francisco CastilloMarquez #35, La Romana, Dominican Republic

+1 809 562 1444 ext. 3507

Ave Garcia Godoy, Concepción de La Vega, Dominican Republic

+1 809 573 3509

Bavaro Punta Cana Intl Ap, Punta Cana, Dominican Republic

+1 809 959 0434

Luis Munoz Marin Intl AirportSalvador Caro Ave, San Juan, Puerto Rico

+1 833 763 1734

2484 Marginal Celestial, Carolina, Puerto Rico

+1 844 874 6751

Enterprise At Caribe Hilton1 San Geronimo Street, San Juan, Puerto Rico

+1 844 794 8599

Hangar 579 Rafael Hndz Airport, Aguadilla, Puerto Rico

+1 787 890 3732

Carr. 10 Final Sect. Mercedita, Ponce, Puerto Rico

+1 787 249 0240

Enterprise At Condado Plaza999 Ave Ashford, San Juan, Puerto Rico

+1 844 794 8599

Enterprise At Wyndham Rio Mar6000 Rio Mar Blvd, Rio Grande, Puerto Rico

+1 939 216 3630

Carr. #2, Km. 79.9, Arecibo, Puerto Rico

+1 844 874 6749

1000 Ave El ConquistadorEnterprise At El Conquistador, Fajardo, Puerto Rico

+1 844 874 6746

Avenida Isla VerdeEsquina Diaz Way, Carolina, Puerto Rico

+1 844 794 8598

1023 Ave La Ceiba, Ponce, Puerto Rico

+1 844 794 8595

4227 Calle Marginal # 3, Fajardo, Puerto Rico

+1 844 794 8594

Carretera #2, Km. 158.9, Mayagüez, Puerto Rico

+1 844 794 8596

Av. 65 De InfanteríaKm. 4.6, San Juan, Puerto Rico

+1 844 794 8597

Carr. #1, Km. 29.1, Caguas, Puerto Rico

+1 844 874 6748

Carr #2, Km. 14.8, Bayamón, Puerto Rico

+1 844 794 8590

Enterprise At Ritz Carlton6961 Avenue Of The Governers, Carolina, Puerto Rico

+1 844 794 8591

Carr Militar Pr 2Lote 1 Villa Caparra, Guaynabo, Puerto Rico

+1 844 794 8592

108 Calle Bechara, San Juan, Puerto Rico

+1 844 794 8593

State Rd. 693, Unit 17bDorado Del Mar Shopping Center, Dorado, Puerto Rico

+1 844 874 6750

Airport Road #17Simpson Bay, Simpson Bay, St. Maarten

+1 721 545 5546

Booth 1 Princess Intl ArptCounter At Airport, Simpson Bay, St. Maarten

+1 721 545 5546

Queen Beatrix Intl Airport, Oranjestad, Aruba

+297 582 5451

L.g. Smith Blvd. 107, Noord, Aruba

+297 280 2011

Plasa Medardo Sv Thieldman 1, Kralendijk, Caribbean Netherlands

+599 717 1117

Grantley Adams Intl AirportArrivals Terminal, Christchurch, Barbados

+1 246 228 4646

Unit #1, Bldg #4a, Coverley SqThe Villages At Coverley, Christchurch, Barbados

+1 246 228 4646

Aeroport Du Lamentin, Fort-de-France, Martinique

+596 596 77 88 54

Hotel Amyris - Quartier Desert, Sainte-Luce, Martinique

+596 596 62 31 55

Maurice Bishop Intl Arpt, St. George's, Grenada

+1 473 440 4875

Terrance B Lettsome Airport, Road Town, British Virgin Islands

+1 284 495 2626

Wickhams Cay 1, Road Town, British Virgin Islands

+1 284 342 5266

Curacao Intl Airport, Willemstad, Curaçao

+599 9 839 1310

F.d. Rooseveltweg 449, Willemstad, Curaçao

+599 9 869 4433

A.n.r. Robinson Intl AirportCrown Point, Scarborough, Trinidad and Tobago

+1 868 639 0644

Piarco International Airport, Port of Spain, Trinidad and Tobago

+1 868 669 8393

Sangster Intl Airport, Montego Bay, Jamaica

+1 876 906 0084

9 Queens Drive, Montego Bay, Jamaica

+1 876 906 0084

1-3c Oxford Road, Kingston, Jamaica

+1 876 906 0084

Norman Manley Intl Airport, Kingston, Jamaica

+1 876 906 0084

Thrifty car rental locations in Caribbean

40 Locations See all locations

15 Lindberg Bay, Saint Thomas Island, U.S. Virgin Islands

+1 340 473 7410

Las America Intl Ap, Santo Domingo, Dominican Republic

+1 809 333 4000

Carretera Aeropuerto, Punta Cana, Dominican Republic

+1 809 333 4000

365 Ave. George Washington, Santo Domingo, Dominican Republic

+1 809 333 4000

Gregorio Luperon Apo, Puerto Plata, Dominican Republic

+1 809 221 5333

Ave. Los Proceres Esq., Santo Domingo, Dominican Republic

+1 809 333 4000

Santiago Off Ap, Santiago de los Caballeros, Dominican Republic

+1 809 233 8108

Ave. John F. Kennedy/proceres, Santo Domingo, Dominican Republic

+1 809 333 4000

Aeropuerto Rafael Hernandez, Aguadilla, Puerto Rico

+1 787 890 4070

Percelas Beltran #52, Fajardo, Puerto Rico

+1 787 860 2030

Eugenio Maria De Hostos Ap, Mayagüez, Puerto Rico

+1 787 834 1590

Pr-1 Ponce, Ponce, Puerto Rico

+1 787 290 2525

Marginal Los Angeles, San Juan, Puerto Rico

+1 787 253 2525

Ultra Cool Bldg The Valley, The Valley, Anguilla

+1 264 497 2656

V.c Bird Intl Ap, St. John's, Antigua And Barbuda

+1 268 462 9532

Wayaca 33f, Oranjestad, Aruba

+297 583 4902

Je Irausquin Blvd 87, Oranjestad, Aruba

+297 586 7706

Je Irausquin Blvd 51, Oranjestad, Aruba

+297 588 7843

Saint Barthelemy, Gustavia, Saint Barthélemy

+590 590 52 34 06

Hotel Le Sereno, Gustavia, Saint Barthélemy

+590 590 27 71 14

Pinneys Industrial Site, Charlestown, Saint Kitts and Nevis

+1 869 469 1005

C.a.p Southwell Industrial Sit, Basseterre, Saint Kitts and Nevis

+1 869 465 2991

Robert Llewelyn Bradshaw Intl, Basseterre, Saint Kitts and Nevis

+1 869 465 3160

Main St, Charlestown, Saint Kitts and Nevis

+1 869 469 1005

American Drywall Bld, Vide Bou, Castries, Saint Lucia

+1 758 451 6150

American Drywall Bld, Vide Bou, Vieux Fort, Saint Lucia

+1 758 451 6150

Freeport Intl Ap, Freeport, The Bahamas

+1 242 352 9325

Lyden Pindling Intl Apo, Nassau, The Bahamas

+1 242 377 8300

Grantley Adams Intl Apo, Christchurch, Barbados

+1 246 431 4173

International Airport, Fort-de-France, Martinique

+596 596 59 14 12

Village Creole, Rue Chacha, Les Trois-Îlets, Martinique

+596 596 66 06 59

Route Des Hotels, Sainte-Luce, Martinique

+596 596 623 755

Pole Caraibes Intl Airport, Les Abymes, Guadeloupe

+590 590 21 13 60

Franklin D Roosevelt Weg 503, Willemstad, Curaçao

+599 9 888 0188

100 Bvd Toussaint Louverture, Port Au Prince, Haiti

+509 2810 0700

Airport Plaza 257, George Town, Cayman Islands

+1 345 949 4790

Trinidad Piarco International, Piarco, Trinidad and Tobago

+1 868 669 0602

28 Queens Dr, Montego Bay, Jamaica

+1 876 952 1126

Norman Manley Intl Airport, Kingston, Jamaica

+1 876 952 1126

Providenciales, Providenciales, Turks and Caicos Islands

+1 649 941 3910

Sixt car rental locations in Caribbean

38 Locations See all locations

Ruta 66, Santo Domingo, Dominican Republic

+1 809 541 7498

Carretera Aeropuerto 106, Punta Cana, Dominican Republic

+1 809 541 7498

Carretera Nagua, Samaná, Dominican Republic

+1 809 541 7498

Av. Buenaventura Freites No.32, Santo Domingo, Dominican Republic

+1 809 541 7498

Av. Victor Manuel Espaillat, Santiago de los Caballeros, Dominican Republic

+1 809 541 7498

Carr. La Romana - Higuey 5.5, La Romana, Dominican Republic

+1 809 541 7498

Sosua, Gregorio Luperon, Puerto Plata, Dominican Republic

+1 809 541 7498

Route de l'Espérance, Grand-Case, Saint Martin

+590 590 77 35 48

2220 Calle Celestial, San Juan, Puerto Rico

+1 787 791 1991

405 Hangar, Aguadilla, Puerto Rico

+1 787 890 2102

Av Isla Verde,#6772 I.V. Mall, San Juan, Puerto Rico

+1 787 791 4996

301 Navarra St, San Juan, Puerto Rico

+1 787 998 0474

Airport Road No. 48, Philipsburg, St. Maarten

+1 721 545 4822

Wayaca 43 G, Oranjestad, Aruba

+297 733 0666

Saint Jean/Gustaf III Airport, Gustavia, Saint Barthélemy

+590 590 27 70 01

George F. L. Charles Airport, Castries, Saint Lucia

+1 758 452 9404

Hewanorra Airport Arrival Hall, Vieux Fort, Saint Lucia

+1 758 452 9404

Castries Gros Islet Highway, Gros Islet, Saint Lucia

+1 758 452 9404

Rodney Bay Village, Gros Islet, Saint Lucia

+1 758 452 9404

Point Serphine, Castries, Saint Lucia

+1 758 452 9404

Marigot Waterfront, Marigot Bay, Saint Lucia

+1 758 452 9404

Cap Estate, Gros Islet, Saint Lucia

+1 758 452 9404

Airport Access Road, Bridgetown, Barbados

+1 246 231 3854

CWTS Complex, St. Michael, Barbados

+1 246 422 3000

corner Appleby and Highway 1, Bridgetown, Barbados

+1 246 231 3854

Aéroport Aimé Césaire, Le Lamentin, Martinique

+596 596 60 14 16

Point Salines Int. Airport, St. George's, Grenada

+1 473 420 1642

470 Rue Henri Becquerel, Baie Mahault, Guadeloupe

+590 590 91 91 54

Morne Mamiel, Les Abymes, Guadeloupe

+590 590 91 91 54

78 Dr. Martin Luther King Blvd, Willemstad, Curaçao

+599 9 461 3089

Fokkerweg z/n, Willemstad, Curaçao

+599 9 461 3089

Plasa Margaret Abraham, Willemstad, Curaçao

+599 9 461 3089

Jan Thiel Baai z/n, Willemstad, Curaçao

+599 9 461 3089

4 Rue des Nimes, Port Au Prince, Haiti

+509 2990 2222

Airport Connector Road, Crown Point, Trinidad and Tobago

+1 868 780 2886

Piarco International, Port of Spain, Trinidad and Tobago

+1 868 349 7750

Sunset Boulevard/The Queens, Montego Bay, Jamaica

+1 876 952 1212

Airport Road, Providenciales, Turks and Caicos Islands

+1 649 232 7488

National car rental locations in Caribbean

34 Locations See all locations

Avenida Antonio GuzmanCaribbean Plaza, 2do Nivel, San Francisco de Macorís, Dominican Republic

+1 809 725 3912

Bavaro Punta Cana Intl Airport, Punta Cana, Dominican Republic

+1 809 959 0434

Ave Garcia GodoyPlaza Estella, Segundo Piso, Concepción de La Vega, Dominican Republic

+1 809 573 3509

Luis Munoz Marin Intl AirportSalvador Caro Ave, San Juan, Puerto Rico

+1 833 763 1736

Hangar 579 Rafael Hndz Airport, Aguadilla, Puerto Rico

+1 787 890 3732

Booth 1 Princess Intl AirportCounter At Airport, Simpson Bay, St. Maarten

+1 721 545 5546

Airport Road #17, Simpson Bay, St. Maarten

+1 721 545 5546

Lg Smith Blvd 103, Noord, Aruba

+297 586 1400

Queen Beatrix Intl Airport, Oranjestad, Aruba

+297 582 5451

J.e. Yrausquin Blvd 77, Noord, Aruba

+297 586 2121

L.g. Smith Blvd. 107, Noord, Aruba

+297 280 2011

St Jean Airport Gustaf Iii, Gustavia, Saint Barthélemy

+590 590 29 60 12

Gustavia Harbour, Gustavia, Saint Barthélemy

+590 590 29 60 12

Plasa Medardo Sv Thielman 1, Kralendijk, Caribbean Netherlands

+599 717 1117

Hotel Amyris - Quartier Desert, Sainte-Luce, Martinique

+596 596 62 31 55

Aeroport Du Lamentin, Fort-de-France, Martinique

+596 596 77 88 54

Maurice Bishop Intl Arpt, St. George's, Grenada

+1 473 440 4875

Wickhams Cay 1, Road Town, British Virgin Islands

+1 284 494 3197

Terrance B Lettsome Airport, Road Town, British Virgin Islands

+1 284 495 2626

Fd Rooseveltweg 449, Willemstad, Curaçao

+599 9 869 4433

Jan Thiel Resort Area, Jan Thiel, Curaçao

+599 9 869 4433

Bapor Kibra Z/n, Willemstad, Curaçao

+599 9 869 4433

Plasa Margaret Abraham, Willemstad, Curaçao

+599 9 839 1310

Landhuis Blauw Z N, Willemstad, Curaçao

+599 9 869 4433

Marriott Hotel, Willemstad, Curaçao

+599 9 869 4433

12 Airport Plaza, Roberts DrPo Box 10106, George Town, Cayman Islands

+1 345 945 7368

Piarco International Airport, Port of Spain, Trinidad and Tobago

+1 868 669 8393

Lady Young Road, Morvant, Port of Spain, Trinidad and Tobago

+1 868 674 4200 ext. 1014

A.n.r. Robinson Intl AirportLocation Serviced By Alamo, Scarborough, Trinidad and Tobago

+1 868 639 0644

Scott StreetCross Crossing, San Fernando, Trinidad and Tobago

+1 868 657 8521 ext. 2813

9 Queens Drive, Montego Bay, Jamaica

+1 876 906 0084

Sangster Intl Airport, Montego Bay, Jamaica

+1 876 906 0084

1-3c Oxford Road, Kingston, Jamaica

+1 876 906 0084

Norman Manley Intl Airport, Kingston, Jamaica

+1 876 906 0084

Alamo car rental locations in Caribbean

34 Locations See all locations

Bavaro Punta Cana Intl AirportPunta Cana Higuey, Punta Cana, Dominican Republic

+1 809 959 0434

Avenida BarceloDowntown Mall 1st Floor, Punta Cana, Dominican Republic

+1 809 466 1083

Luis Munoz Marin Intl AirportSalvador Caro Ave, San Juan, Puerto Rico

+1 833 763 1735

Hangar 579 Rafael Hndz Airport, Aguadilla, Puerto Rico

+1 787 890 3732

Booth 1 Princess Intl AirportCounter At Airport, Simpson Bay, St. Maarten

+1 721 545 5546

Airport Road #17, Simpson Bay, St. Maarten

+1 721 545 5546

Queen Beatrix Intl Airport, Oranjestad, Aruba

+297 583 3244

J.e. Yrausquin Blvd 77, Noord, Aruba

+297 586 2121

J.e. Irausquin Boulevard 230, Noord, Aruba

+297 586 7117

St Jean Airport Gustaf Iii, Gustavia, Saint Barthélemy

+590 590 29 60 12

Gustavia Harbour, Gustavia, Saint Barthélemy

+590 590 29 60 12

Plasa Medardo Sv Thielman 1, Kralendijk, Caribbean Netherlands

+599 717 1117

Grantley Adams Intl AirportArrivals Terminal, Christchurch, Barbados

+1 246 228 4646

Unit #1, Building #4aCoverley Square, Christchurch, Barbados

+1 246 228 4646

Aeroport Du Lamentin, Fort-de-France, Martinique

+596 596 77 88 54

Hotel Amyris - Quartier Desert, Sainte-Luce, Martinique

+596 596 62 31 55

Maurice Bishop Intl Arpt, St. George's, Grenada

+1 473 440 4875

Terrance B Lettsome Airport, Road Town, British Virgin Islands

+1 284 495 2626

Wickhams Cay 1, Road Town, British Virgin Islands

+1 284 342 5266

Fd Rooseveltweg 449, Willemstad, Curaçao

+599 9 869 4433

Plasa Margaret Abraham, Willemstad, Curaçao

+599 9 839 1310

Marriott Hotel, Willemstad, Curaçao

+599 9 869 4433

Landhuis Blauw Z N, Willemstad, Curaçao

+599 9 869 4433

Bapor Kibra Z/n, Willemstad, Curaçao

+599 9 869 4433

Jan Thiel Resort Area, Jan Thiel, Curaçao

+599 9 869 4433

12 Airport Plaza, Roberts Dr, George Town, Cayman Islands

+1 345 945 7368

Piarco International Airport, Port of Spain, Trinidad and Tobago

+1 868 669 8393

Lady Young Road, MorvantLocation Serviced By National, Port of Spain, Trinidad and Tobago

+1 868 674 4200 ext. 1014

Scott StreetCross Crossing, San Fernando, Trinidad and Tobago

+1 868 657 8521 ext. 2813

A.n.r Robinson Intl AirportCrown Point, Scarborough, Trinidad and Tobago

+1 868 639 0644

9 Queens Drive, Montego Bay, Jamaica

+1 876 906 0084

Sangster Intl Airport, Montego Bay, Jamaica

+1 876 906 0084

1-3c Oxford Road, Kingston, Jamaica

+1 876 906 0084

Norman Manley Intl Airport, Kingston, Jamaica

+1 876 906 0084

Smart Rent a Car car rental locations in Caribbean

33 Locations See all locations

Meet & Greet at Main lobby Riu Antillas Hotel, Noord

+297 562 2220

Meet & Greet at Main lobby Riu Palace Hotel, Noord

+297 562 2220

Meet & Greet at Main lobby Hilton Hotel, Noord

+297 562 2220

Meet & Greet at Main lobby Barcelo Hotel, Noord

+297 562 2220

Meet & Greet at Main lobby Playa Linda Hotel, Noord

+297 562 2220

Meet & Greet at Main lobby Holiday Inn Hotel, Noord

+297 562 2220

Meet & Greet at Main lobby Marriott Ocean Club Hotel, Noord

+297 562 2220

Meet & Greet at Main lobby Ritz Carlton Hotel, Noord

+297 562 2220

Meet & Greet at Main lobby Tamarijn Hotel, Oranjestad

+297 562 2220

Meet & Greet at Main lobby Divi Links Golf Resort, Oranjestad

+297 562 2220

Meet & Greet at Main lobby Divi Links Hotel, Oranjestad

+297 562 2220

Meet & Greet at Main lobby Dutch Village Hotel, Oranjestad

+297 562 2220

Meet & Greet at Main lobby Renaissance Marina Hotel, Oranjestad

+297 562 2220

Meet & Greet at Main lobby Renaissance Ocean Suites, Oranjestad

+297 562 2220

Meet & Greet at Main lobby Talk Of The Town Hotel, Oranjestad

+297 562 2220

Meet & Greet at Main lobby Quality Apartments Hotel, Oranjestad

+297 562 2220

Meet & Greet at Main lobby Casa Del Mar Hotel, Oranjestad

+297 562 2220

Meet & Greet at Main lobby Aruba Beach Club Hotel, Oranjestad

+297 562 2220

Meet & Greet at Main lobby Bucuti Resort Hotel, Oranjestad

+297 562 2220

Meet & Greet at Main lobby Manchebo Resort Hotel, Oranjestad

+297 562 2220

Meet & Greet at Main lobby La Cabana Hotel, Oranjestad

+297 562 2220

Meet & Greet at Main lobby Tropicana Hotel, Oranjestad

+297 562 2220

Meet & Greet at Main lobby Amsterdam Manor Hotel, Oranjestad

+297 562 2220

Meet & Greet at Main lobby Paradise Beach Hotel, Oranjestad

+297 562 2220

Meet & Greet at Main lobby Divi Phoenix Hotel, Oranjestad

+297 562 2220

Meet & Greet at Main lobby Marriott Stelarris Hotel, Oranjestad

+297 562 2220

Meet & Greet at Main lobby Marriott Surf Club Hotel, Oranjestad

+297 562 2220

Meet & Greet at Main lobby Oceania Condominiums Hotel, Oranjestad

+297 562 2220

Meet & Greet at Main lobby MVC Eagle Beach Hotel, Oranjestad

+297 562 2220

Meet & Greet at Main lobby Oasis Condominiums Hotel, Oranjestad

+297 562 2220

Meet & Greet at Main lobby Surf Side Marina Hotel, Oranjestad

+297 562 2220

Meet & Greet at Main lobby La Quinta Beach Resort Hotel, Oranjestad

+297 562 2220

Meet & Greet at Main Gate Cruise Terminal, Oranjestad

+297 562 2220

Europcar car rental locations in Caribbean

28 Locations See all locations

Carretera Friusa-melia, Punta Cana, Dominican Republic

+1 809 686 2861

La Romana Casa De Campo Airport, La Romana, Dominican Republic

+1 809 813 9222

Terminal Aeropuerto Puerto Plata, Puerto Plata, Dominican Republic

+1 809 586 0215

Punta International AirportInternational Gate, Punta Cana, Dominican Republic

+1 809 686 2861

Avenida Independencia N° 354, Santo Domingo, Dominican Republic

+1 809 688 2121

Terminal A.i.l.a, Santo Domingo, Dominican Republic

+1 809 549 0942

Santiago Del Cibao Int'l Airport, Santiago de los Caballeros, Dominican Republic

+1 809 233 8150

Av. Winston Churchill.Torre Acropolis Primer Nivel, Santo Domingo, Dominican Republic

+1 809 566 6593

Avenida Laguna 10,laguna Shop.centrInternational Airport, Carolina, Puerto Rico

+1 787 710 2777

Westin Hotel, Upper Prince's Quarter, St. Maarten

+1 599 543 6700

Oyster Bay Beach Resort, Lower Prince's Quarter, St. Maarten

+1 599 543 6040

St Barthelemy Port De Gustavia, Gustavia, Saint Barthélemy

+590 590 294 186

St Jean Airport, Gustavia, Saint Barthélemy

+590 590 294 186

Go To Ansa RentalsAirport Access Road, Christchurch, Barbados

+1 246 467 2525

Lamentin AirportAime Cesaire Airport, Fort-de-France, Martinique

+596 596 42 16 88

Marina Du MarinResidence De La Baie - C9, Le Marin, Martinique

+596 596 74 17 17

Hotel La BateliereRue Bateliere, Schoelcher, Martinique

+596 596 424 253

Pointe Du Bout, Les Trois-Îlets, Martinique

+596 596 660 429

Voie Principale De JarryZ.i. De Jarry, Baie Mahault, Guadeloupe

+590 590 38 73 95

Hotel Fort Royal Petit Bas Vent, Deshaies, Guadeloupe

+590 690 34 74 71

Pointe De La Verdure, Le Gosier, Guadeloupe

+590 590 84 45 84

Aeroport Pole CaraibesZone Location De Voiture, Pointe-à-Pitre, Guadeloupe

+590 590 93 18 15

Avenue De L' Europe, Saint-François, Guadeloupe

+590 590 88 69 77

Weg Naar Westpunt Z/nNext To Gas Station Juan Domingo, Willemstad, Curaçao

+599 9 512 3322

Airport Hato, Willemstad, Curaçao

+599 9 512 3322

Car In TerminalSangster International Airport, Montego Bay, Jamaica

+1 876 979 3584

1216 Leeward Highway, Providenciales, Turks and Caicos Islands

+1 649 946 4475

International Airport, Providenciales, Turks and Caicos Islands

+1 649 946 4475

Dollar car rental locations in Caribbean

28 Locations See all locations

15 Lindberg Bay, Saint Thomas Island, U.S. Virgin Islands

+1 340 473 7410

Ruta 66 Boca Chica, Santo Domingo, Dominican Republic

+1 809 221 7368

Ave. John F Kennedy, Santo Domingo, Dominican Republic

+1 809 221 7168

Av.victor Manuel Espaillat, Santiago de los Caballeros, Dominican Republic

+1 809 221 7168

Punta Cana Intl Apo, Punta Cana, Dominican Republic

+1 809 221 7368

Ave. John F. Kennedy/ Preceres, Santo Domingo, Dominican Republic

+1 809 333 4000

Ave. George Washington 365, Santo Domingo, Dominican Republic

+1 809 221 7168

Marginal Los Angeles, San Juan, Puerto Rico

+1 787 791 5500

Verdanza Hotel, San Juan, Carolina, Puerto Rico

+1 787 253 7074

Km 10.3 Baldorioty De Castro, San Juan, Puerto Rico

+1 787 791 5500

448 Route 110, Aguadilla, Puerto Rico

+1 787 890 3352

600 Avenida, San Juan, Puerto Rico

+1 787 720 5000

Allegro Resort Hotel, St. John's, Antigua And Barbuda

+1 268 462 0362

V.c Intl Ap, St. John's, Antigua And Barbuda

+1 268 462 0362

Jolly Beach Hotel, St. John's, Antigua And Barbuda

+1 268 462 0362

Sr Modesta St, St. John's, Antigua And Barbuda

+1 268 462 0362

Hotel Le Sereno, Gustavia, Saint Barthélemy

+590 590 27 71 14

C & C Auto Services Ltd, Basseterre, Saint Kitts and Nevis

+1 869 465 7822

St. Kitts Marriott Resort, Frigate Bay, Saint Kitts and Nevis

+1 869 466 8418

Airport Road, Freeport, The Bahamas

+1 242 352 9325

Lyden Pindling Intl Apo, Nassau, The Bahamas

+1 242 377 8300

Plaza Medardo S.v. Thielman1, Hato, Caribbean Netherlands

+599 717 7221

Bayside Bayst, St Michaels, Bridgetown, Barbados

+1 246 437 0297

Aeroport Aime Cesaire, Fort-de-France, Martinique

+596 596 59 14 12

Pole Caraibes Intl Airport, Les Abymes, Guadeloupe

+590 590 21 13 46

Curacao Airport, Willemstad, Curaçao

+599 9 888 0188

Ap Plaza 257, George Town, Cayman Islands

+1 345 949 4790

Providence Dr. Iron Shore, Montego Bay, Jamaica

+1 876 953 9100

Economy Rent a Car car rental locations in Caribbean

22 Locations See all locations

31 Strand Street, Christiansted, U.S. Virgin Islands

+1 888 288 8755

46A NiskyP.O Box 301826, Saint Thomas Island, U.S. Virgin Islands

+1 340 774 1977

Punta Cana International Airport - PUJ, Punta Cana, Dominican Republic

+1 809 959 0707

Terminal Aeropuerto Int`l Las Americas, Santo Domingo, Dominican Republic

+1 809 549 9504

Salida Del Aeropuerto Int`l Del CibaoAve. Fco. Espalliat, Santiago de los Caballeros, Dominican Republic

+1 809 612 5080

Terminal Aeropuerto Gregorio Luperon, Puerto Plata, Dominican Republic

+1 809 586 0909

Av. Independencia No. 1065Zona Universitaria Dn, Santo Domingo, Dominican Republic

+1 809 687 0505

Marginal Los Angeles A15, Carolina, Puerto Rico

+1 787 791 4444

Princess Juliana Intl.#38 Airport Blvd Simpson Bay, Simpson Bay, St. Maarten

+1 721 545 3737

L`Esperance Airport, Simpson Bay, St. Maarten

+1 721 545 3737

Queen Beatrix Intl. Airport, Oranjestad, Aruba

+297 583 0200

Balls Plantation, Christ Church, Barbados, Christchurch, Barbados

+1 246 420 6372

Aéroport Fort de France Aimé Césaire FDF Martinique, Fort-de-France, Martinique

+596 596 783 558

Suite 75 Maurice Bishop International Airport, St. George's, Grenada

+1 473 420 1642

Aeroport Pole Caraibe, Les Abymes, Guadeloupe

+590 690 542 484

Rooseveltweg 526, Willemstad, Curaçao

+599 9513 6678

Corner Arnos Vale Rd and Shelbourne Street, Plymouth, Scarborough, Trinidad and Tobago

+1 868 797 4897

Off -Site ANR Robinson International Airport, Scarborough, Trinidad and Tobago

+1 868 797 4897

Piarco International Airport, Piarco, Trinidad and Tobago

+1 866 349 7750

10 Federal White Sands, Montego Bay, Jamaica

+1 876 952 9361

16 Melrose Avenue Kingston 5, Kingston, Jamaica

+1 876 860 3910

Providenciales International AirportIn Terminal, Providenciales, Turks and Caicos Islands

+1 649 946 8302
FAQs about renting a car in Caribbean
How much does it cost to rent a car in Caribbean?
On average a rental car in Caribbean costs $100 per day.
What is the most popular rental car in Caribbean?
Economy (Hyundai i10 or similar) is the most frequently booked rental car type in Caribbean.
What is the cheapest car rental company in Caribbean?
In the past 72 hours, the cheapest rental cars were found at Smart Rent a Car ($32/day), Hertz ($55/day) and NU Car ($55/day).
What is the best rental car company in Caribbean?
Based on ratings and reviews from real users on KAYAK, the best car rental companies in Caribbean are Enterprise (8.5, 523 reviews), Alamo (7.9, 840 reviews), and National (7.5, 53 reviews).
How can I find car rentals near me in Caribbean?
Take a look at our extensive car rental location map to find the best rental cars near you.
The rates displayed include all taxes and fees for car hires for the class listed and were found by KAYAK users in the last 24 hours. Car hires are subject to change and may not be available on all car hires listed or dates of travel. Some car hire providers charge additional fees for other services (gps, infant car seats, etc.). Please check the car hire providers' sites.