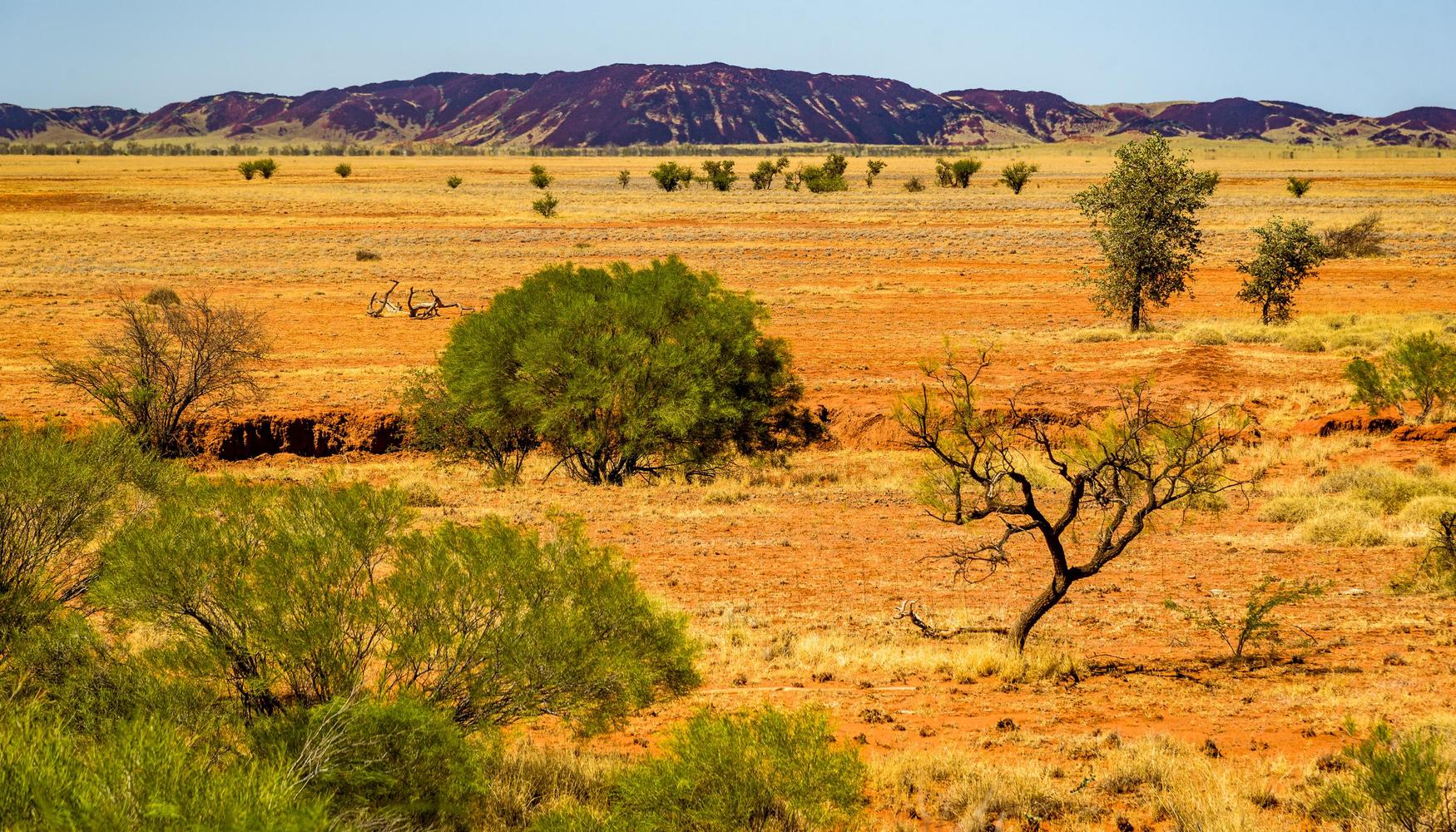 You're Going to Love Karratha
Situated over 1,000 miles north of Perth on the northwestern coast of Australia, Karratha may seem remote at first glance. But this bustling, thriving city offers a surprising mix of adventures and attractions - not to mention scorching sunshine almost all year round.
The city's prosperity is based around mining, but modern Karratha has moved on from mines and plants to offer much, much more. Now, visitors can get in touch with Australia's ancient roots, following trails and discovering fascinating rock art. The beaches are among the most undeveloped and beautiful on the continent, while if you want to get away from it all (but still be in the market for excellent seafood), there's no finer place to be.
Top 5 Reasons to Visit Karratha
1. Unblemished Secluded Beaches
Karratha is a great base to explore the Pilbara Coast, which hosts fishing ports, peaceful beaches, dramatic sandstone cliffs, coastal paths strewn with wildflowers, and - if you're lucky - the chance to see the "Staircase to the Moon", as the sun sets over the shore.
2. A Unique Window into Aboriginal Culture
The Pilbara area has been inhabited for thousands of years and is home to over 10,000 documented works of rock art. Hiking on the Burrup Peninsular and spotting these magical images is a highlight of any trip to Karratha.
3. Beauty Spots and Hiking Paradises
In fact, hiking in general is a major draw in northwestern Australia, with trails running directly from the edge of the city and tucked-away spots like Miaree Pool a short drive away.
4. First-rate Seafood
The seas around Karratha teem with life, and this is reflected in the menus of the area's chip (french fry) shops and seafood brasseries. Dining well is never a problem when you visit Karratha.
5. Superb Stargazing Opportunities
Being so far away from civilization, Karratha benefits from low levels of light pollution, meaning that the night skies are incredible. There's no finer place to enjoy a few cool beers and watch the heavens slowly turn.
What to do in Karratha
1. See the Rock Art of the Burrup Peninsula
The discovery of Aboriginal rock art on the Burrup has turned Karratha into an unlikely artistic hub. The stylized images of kangaroos, dugongs, bush turkeys, and boomerang-wielding warriors are like nothing else in the world.
2. Relax at Hearson's Cove
Unquestionably Karratha's number one coastal spot, Hearson's Cove offers tranquility, great swimming in warm Indian Ocean waters, and an excellent chance to witness the Staircase to the Moon when conditions are right.
3. Follow the Yaburara Heritage Trail
Running for just 3 miles outside the town, this foot and cycling trail provides great views across town and offers a few glimpses of rock art created by the indigenous Ngarluma people as well. And almost anyone can manage it.
4. Take a Helicopter Tour
The best way to see the Karratha area is undoubtedly from the air. Operators like Helispirit offer packages which take in the Burrup Peninsular and the Dampier Archipelago, providing a breathtaking perspective on the Pilbara region.
5. Eat Fish and Chips in Point Samson
Seafood is king in Karratha, but the best fish and chips around can be found in nearby Point Samson. The town's Tavern is the place to head for calamari, whiting, mackerel, and all kinds of locally caught seafood delicacies.
When to Visit Karratha
The Aussie winter is actually the best time to visit (between May and August should be fine). The weather will be extremely warm and dry, while the Staircase to the Moon can only be seen between March and October.
How to Get to Karratha
Plane
Karratha Airport is around 8 miles west of the city and has regular connections to the state capital Perth, which is 2 hours 30 minutes away. There's no public transport from the airport, but shuttle services like Kanga Van and Northfleet run into town. Expect shuttles to cost around A$30.
Car
If you intend to drive from Perth or Broome, doing so is fairly simple as Karratha lies on Highway 1, which runs around the Australian coast. Leave a couple of days to drive from Perth, as the distance is around 1,000 miles, and a day or so from Broome, which is 500 miles to the north.
Bus
Greyhound and Integrity Coach Lines run bus services into Karratha. From Perth, bus journeys take over a day and cost from A$200-300, so it's sometimes cheaper to fly or drive. All buses arrive at the bus stop on Welcome Road, which is close to the city center.
Airlines serving Karratha
Show more
Where to Stay in Karratha
Karratha doesn't lack high-quality accommodation options, partly thanks to years of welcoming miners and executives. The Karratha International Hotel is always popular, with its large outdoor pool and central location. The Latitude20 Apartments offer a self-catering option close to the ocean, while the ibis Styles is central and modern, with comfortable rooms and a no-frills approach. The City of Karratha (aka the center) is a good area to stay in. Thanks to the Karratha City Shopping Centre, it's a great place to pick up essentials for hikes and days at the beach. Dampier, on the other side of the airport, is the gateway to an archipelago of uninhabited and unspoiled islands.
Where to stay in popular areas of Karratha
How to Get Around Karratha
Public Transportation
The TransKarratha bus covers most of the urban area. To ride the bus, you'll need to buy a SmartRider card for A$10 and top it up before traveling. Fares vary from A$3-10 depending on where you need to go.
Taxis
Taxis are a convenient way to get around the Pilbara region in general, and there are plenty of professional companies to choose from. Expect to pay a flag drop of A$4.20, followed by around A$3 per miles after that.
Car
Major hire companies like Budget and Hertz have offices in Karratha and at the airport, and with long distances involved, having a vehicle is recommended. Expect to pay A$17-30 per day for medium-sized vehicles.
The Cost of Living in Karratha
Shopping
Karratha's shopping scene is centered around the Karratha City Shopping Centre, which is home to chains like Coles, Kmart, and fast food restaurants like KFC. It also houses a wide range of smaller independent stores, such as the fashion boutique Cool Change, so it should be a good place to hunt down some souvenirs.
Supermarkets and Food Stores
If you need to buy food, drink, and other essentials, it makes sense to head to Woolworths and Coles, both of which are located in the Karratha City Shopping Centre. Alternatively, you might choose to plan ahead and book a delivery of fresh produce from WA's orchards, courtesy of Fresco Produce. If you stick to supermarkets, expect a gallon of milk to cost around A$3.80 and a pound of apples to come to A$3.20.
Where to Eat in Karratha
For fish and chips fans, Banjo's Takeaways is a must-visit, although the Point Samson Tavern is a better sit-down option, with stunning views and plenty of seafood selections. Blanche Bar on Sharpe Avenue is another local favorite, offering a cosmopolitan range of seafood, meat dishes, and veggie treats, and Bollywood Lounge serves up accomplished Indian fare. Dining out isn't too expensive usually, with meals averaging around A$30-50.
Other popular cities in Western Australia