You're Going to Love Arequipa
As a designated UNESCO "human heritage" site, Arequipa is popular for history buffs and regular travelers alike. From its beautiful colonial-era architecture to the more humble but nonetheless intricately carved houses made from sillar, Arequipa will fascinate and charm you with its rugged volcanoes, fluffy Alpacas, delicious Peruvian cuisine, and more.
Top 5 Reasons to Visit Arequipa
1. A UNESCO World Heritage Site
Arequipa's "human heritage" draws people from all over the world. Architecture, burial grounds, and ruins are perfectly preserved and captured in time - not just at one spot but throughout the town.
2. Visit the Beautiful Churches
One cathedral after the next dots the Historical Center of Arequipa, beginning with the grandest of them all, the Basilica Cathedral of Arequipa.
3. Check Out the Incredible Colca Canyon
The gorgeous Colca Canyon is yours to discover on guided tours full of treks, forest animals, and even flamingos!
4. Go Volcano Climbing - or Downhill Biking!
Going uphill or biking down: it's all up to you. Regardless of what you choose, scaling a volcano is something you'll be able to live to tell your grandkids (and friends!) about.
5. Eat as the Peruvians Do!
For a taste of something that is truly different, why not put what you've been eating to the ultimate test? Try your hand at combining local ingredients and age-old techniques with Arequipa's Cooking Classes.
A popular activity in Arequipa
Colca Valley Overnight from Arequipa: Colca Canyon, Vicuna Reserve and Condors
Find activities
Top activities in Arequipa
Shared Arrival Transfer: Arequipa Airport to Hotels
Duration: 15m
Overnight Tour: Colca Canyon Including Horse Riding from Arequipa
Duration: 2d
Shared Departure Transfer: Arequipa Hotels to Airport
Duration: 45m
Private Tour: Arequipa Countryside Tour Including Sabandia Mill and Founder's Mansion
Duration: 3h 30m
From Arequipa: Colca Canyon 2-Day Tour
Duration: 2d
Dinner and Typical Dances Show
Duration: 1h 30m
When to Visit Arequipa
Traveling to Arequipa in the dry winter season, from May to September, is the best time; temperatures are still a pleasant 68. November through April is summer time and there are heavy rains with temperatures ranging from 75 to the high 90s.
How to Get to Arequipa
Plane
Getting to Arequipa, you'll land at the Rodríguez Ballón International Airport (AQP), which is around five miles from the city center. From here, take a taxi into town for a rate of around S/. 20.
Train
While you can travel by train, there are only "charter" services available from Juliaca and Puno and only for groups of 40 or more.
Car
If you're driving from cities like Cusco to Arequipa, the route heads south and then west. Use Route 3S and 34G then transfer onto 34J. Take Route 34A to Aviación in Cerro Colorado and continue on Aviación and take Chachani, José Abelardo Quiñones, and Andrés Martinez to Calle Socabaya in Arequipa.
Bus
Services from companies like Cruz del Sur, Ormeño, and Excluciva arrive at the Terminal Terrestre and Terminal Terrapuerto. A trip from Lima starts at S/. 30.
Airports near Arequipa
Airlines serving Arequipa
Show more
Where to Stay in Arequipa
If you're looking for lush gardens, with pools and hammocks, there's no better place than La Casa de mi Abuela. For something that has cleanliness and comfort built into the price, check out La Casa de Melgar Arequipa.
Popular Neighborhoods in Arequipa
Historical Center - the "historical center" contains the famous Plaza de Armas and the Basilica Cathedral among other shops and attractions.
Vallecito - this is a great place for budget travelers to find cheap but hospitable accommodation and trendy eateries while still being within walking distance to downtown.
Yanahuara - visitors flock here to take in the gorgeous but faded architecture built from sillar, a pearly white volcanic rock. Not for nothing, this is one of the best places in the city to view the three surrounding volcanoes.
Where to stay in popular areas of Arequipa
Most booked hotels in Arequipa
How to Get Around Arequipa
Public Transportation
While most of the city relies on foot, bikes, or taxis to get around, there are special buses that service visitors who want to check out the neighboring rural areas of interest. These trips usually include a tour of the area. The whole experience costs around S/. 35.
Taxi
Taking a taxi in Arequipa is essentially like renting a car with a driver from local companies like Panataxi and Taxitel. Fares start at S/. 4 and it's S/. 3.61 per mile thereafter.
Car
You can pick up a rental car from companies like Hertz at the airport. Fares for a standard compact four-door start at S/. 168.
The Cost of Living in Arequipa
Shopping Streets
Plenty of malls have recently opened in Arequipa, including Parque Lambramani and Mall Aventura Plaza Arequipa. If you're into local crafts and alpaca wool, check out the square close to La Compañía church.
Groceries and Other
A quart of milk costs S/. 3.65 and a dozen eggs will come to about S/. 4.49.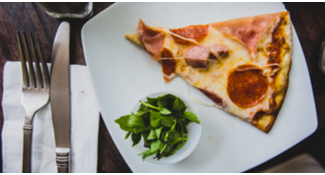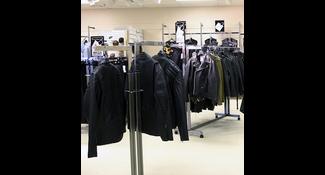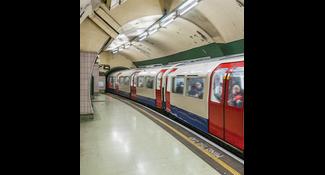 Single public transport ticket
$0.37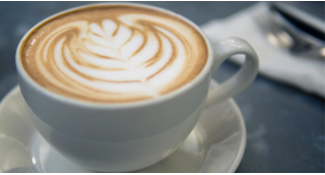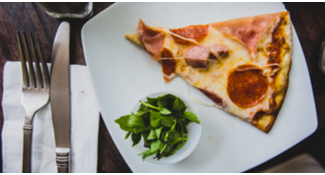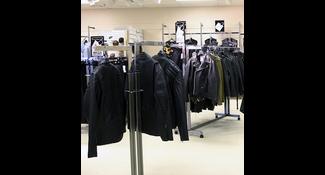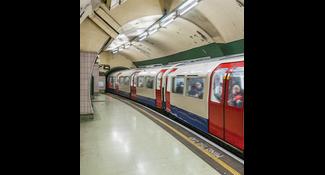 Single public transport ticket
$0.37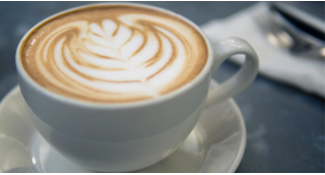 Where to Eat in Arequipa
The best spots to eat in Arequipa are the traditional picanterias. Get your fill of the famous (and favorite) local dish chicharrón: fried pork with corn. Meals come with a soup and a main course for around S/. 10, and up to S/. 30 at La Capitana.