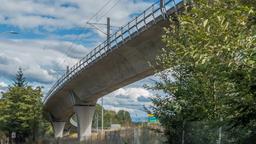 SeaTac car rentals
Search hundreds of travel sites at once for car rental deals in SeaTac
SeaTac, WA, United States
SeaTac car rental information
| | |
| --- | --- |
| Pick-up location | SeaTac |
| Rental locations | 8 |
| Airport locations | 7 |
SeaTac car hire reviews and directory
Alamo

8.7 Excellent (276 reviews)
╳
Alamo reviews
Car hire locations
Alamo
Locations in SeaTac
3150 S 160th St Ste 509
+1 833 329 8466
| | |
| --- | --- |
| Monday | 00:00 - 23:59 |
| Tuesday | 00:00 - 23:59 |
| Wednesday | 00:00 - 23:59 |
| Thursday | 00:00 - 23:59 |
| Friday | 00:00 - 23:59 |
| Saturday | 00:00 - 23:59 |
| Sunday | 00:00 - 23:59 |
Cons:
There was only a car in the compact car garage. No choice.
10.0 Excellent
16 Nov 2015
Fantastic, Hassle Free Service, Definitely would u
Pros:
Courteous staff Excellent choice of vehicle Tailored service
10.0 Excellent
22 Dec 2015
Excellent Service
Pros:
My last experience with Alamo was excellent. I had some troubles with my credit card and the Alamo representative was very patient, kind and friendly, and helped me figure out my problem. Extremely satisfied with Alamo.
9.2 Excellent
17 Aug 2016
Cons:
It smelled of cigarette smoke
10.0 Excellent
29 Nov 2016
Easy easy easy
Cons:
Radio in car stopped working. It made for a silent ride, but the drive and rental experience were great.
Not the car I reserved
Cons:
I reserved a mid-size - specifically I was told a Nissan Murano - however they had none and my choice was a compact, truck or minivan. I took the compact which was fine although the usb port for charging my phone did not work. Additionally, the car while clean, smelled like cigarette smoke.
10.0 Excellent
13 Apr 2017
Upgraded to a new Camry. Ran like a charm, no problems, no hassles.
Pros:
We were upgraded to a nicer car. People were helpful and friendly. Did not stick us with any surprise fees. Have been loving Alamo for years.
Cons:
Contract is pages and pages. Try to sell you insurance, pre paid gas tank refill, etc. Got my reservation return times wrong twice and tried to charge me for the change. Otherwise, great!
8.8 Excellent
26 May 2017
Friendly service
Pros:
Friendly service, very helpful and car in great condition.
Cons:
Was offered car insurance through the website and got to the rental place only to find that they did not accept it. Thankfully, staff told me there so that I could call and cancel otherwise I would have been charged.
8.0 Excellent
18 Sep 2017
Cons:
No car matching my rental available when I arrived to pick up. Had to wait about 15 - 20 minutes to get my car.
Enterprise

8.6 Excellent (43 reviews)
╳
Enterprise reviews
Car hire locations
Enterprise
Locations in SeaTac
3150 S 160th St Ste 508
+1 833 329 8464
Monday
00:00 - 01:30
04:00 - 23:59
Tuesday
00:00 - 01:30
04:00 - 23:59
Wednesday
00:00 - 01:30
04:00 - 23:59
Thursday
00:00 - 01:30
04:00 - 23:59
Friday
00:00 - 01:30
04:00 - 23:59
Saturday
00:00 - 01:30
04:00 - 23:59
Sunday
00:00 - 01:30
04:00 - 23:59
Exorbitant cost to ship back item left in car
Pros:
Car was good, service on site was good.
Cons:
Passenger left a camera in the car. I was charged $71 to ship the camera back to its owner in Canada. My credit card was charged before checking with me on the shipping cost first. This was as much as the entire weekend car rental! I would have appreciate a call before proceeding with the shipping charge. I would have had the camera shipped to me in the US otherwise or asked for cheaper shipping options. I was a bit surprised because Enterprise prides themselves on great customer service. This was a miss, in my opinion.
10.0 Excellent
14 Nov 2016
Efficient and friendly!!!
Pros:
The car was ready to go, and the folks were friendly and helpful!
Cons:
This is not a comment about Enterprise, they were great. SEATAC car rental area, while conveniently in one area, is not clearly marked re: where to go to pick up the auto.
10.0 Excellent
6 Apr 2017
Love enterprise
Pros:
Very friendly helpful customer service
10.0 Excellent
21 Jul 2016
One Way from SEA to PDX
Pros:
Got a Versa Note SV; had Bluetooth and good MPG. Enough power for one person. Easy Rental, Personalized Service.
Cons:
The car wasn't super comfortable for the long drive, but it's sort of expected.
Cons:
one way drop charges seem exorbitant
10.0 Excellent
16 Aug 2016
Very Easy
Pros:
Very fast pickup at SeaTac airport. After hours drop off at Rapid City Regional Airport was fast and easy.
10.0 Excellent
30 Aug 2016
Excellent service and car was more than adequate
Pros:
Easy throughout the entire process
Cons:
Having to fill the car with gas
Disappointed- SEA-TAC to Vancouver
Cons:
I rented the car to get from Seattle to Vancouver- they gave me a tiny compact Nissan because it had Canadian plates-yet still charged me an additional $200 for returning it for them. They should have at least removed the drop-off fee- or given me the car that I had originally selected.
Pros:
Car return was easy and quick.
Cons:
Car was too expensive
2 hour wait
Pros:
My wife and I arrived at Seattle at 11:00pm , Enterprise was closed and they steered all the customers to Alamo , we made our reservations for a car days before , unfortunately all that was for nouthing, it was like we were new customers at Alamo , all the enterprise customers had to rent from Alamo, the only good thing that came out everything was that Alamo honored the price from the reservation.
Silvercar

10.0 Excellent (3 reviews)
╳
Silvercar reviews
Car hire locations
Silvercar
Locations in SeaTac
18836 International Blvd
+1 855 359 2227
10.0 Excellent
19 Aug 2017
Great experience over all.
Pros:
Great car. Great service. Great price. Win all around.
10.0 Excellent
8 Aug 2018
I am a convert-better cars and simplier than other agency w/ App
Pros:
the simplicity and no lines - use App
10.0 Excellent
10 Aug 2019
Cons:
Wonderful service from the time you arrive to picking up the car and return. Will definitely use them again and again.
Hertz

9.2 Excellent (5 reviews)
╳
Hertz reviews
Car hire locations
Hertz
Locations in SeaTac
3201 S. 176th Street
+1 206 433 5275
Monday
08:00 - 12:00
13:00 - 17:30
Tuesday
08:00 - 12:00
13:00 - 17:30
Wednesday
08:00 - 12:00
13:00 - 17:30
Thursday
08:00 - 12:00
13:00 - 17:30
Friday
08:00 - 12:00
13:00 - 17:30
Saturday
Sunday
10.0 Excellent
28 Jul 2016
Great price
Pros:
Ease of rental, got lucky with a brand new car, nice features, easy system for pickup and dropoff.
Cons:
Had to walk a bit from the airport to the mariott location as I didnt realize it was an off airport location. However it still turned out better than expected in spite of this.
10.0 Excellent
10 Nov 2016
Pros:
Pick-up and drop off were easy at my location. Only charged exactly as quoted. Nice, clean car that handled well.
9.2 Excellent
18 Apr 2017
Good Service
Pros:
Easy to pick-up, easy to drop-off. Close to the airport but without the taxes. Service man was pleasant and office was nice in Marrott hotel. No up charges.
Cons:
A little more than we'd have liked to pay, but who doesn't like to pay less?!
Who knew there were 2 different "airport" locations!
Pros:
When I finally got my rental car, it was very nice, new, and clean. The girl at the Hertz desk at the Marriott was very personable, and even walked out to the car with me to show me some of its features. I would definitely rent from the Marriott airport Hertz location again.
Cons:
When booking my rental car, I chose the "airport" location in Seattle. Upon arrival I took the shuttle to the huge car rental location, waited in line over 1/2 hour, only to find that I needed to go to the Hertz desk at the Marriott airport hotel. So, I had to lug all my luggage around the rental car building, find the shuttle back to the airport, then find a different shuttle for the Marriott, get there and get my rental car. I was very frustrated as it took over 90 minutes to do this. If there are 2 "Airport" locations for Hertz, they should specify which one!! Next time I travel to Seattle I will know, and will actually specifically seek out the Marriott location. Not only was it less expensive there, there was no wait, and the customer service folks were all very helpful. Hertz just needs to indicate which location you are renting from.
10.0 Excellent
14 Aug 2017
Pros:
I loved the 2017 Ford Focus I got. I was great to drive.
National

╳
National reviews
Car hire locations
National
Locations in SeaTac
3150 S 160th St Ste 507
+1 833 329 8465
| | |
| --- | --- |
| Monday | 00:00 - 23:59 |
| Tuesday | 00:00 - 23:59 |
| Wednesday | 00:00 - 23:59 |
| Thursday | 00:00 - 23:59 |
| Friday | 00:00 - 23:59 |
| Saturday | 00:00 - 23:59 |
| Sunday | 00:00 - 23:59 |
Pros:
Good selection of cars. Easy pickup.
Cons:
Several vehicles I chose - but didn't drive away - wreaked of cigarettes! Are you guys charging/fining people afterwards when they blantantly disregard the agreement terms that say NO SMOKING - because National is clearly NOT doing anything to actually clean the horrible smell from the vehicles. This is a big problem I always have with National and in general the rental industry effectively encourages people to smoke in their vehicles as the do nothing to enforce - or recitify the problem after the fact.
Love National
Pros:
Wish it was a little more affordable to rent an SUV.
Economy Rent a Car

╳
Economy Rent a Car reviews
Car hire locations
Economy Rent a Car
Locations in SeaTac
912 Industry Dr.
+1 800 940 5495
Pros:
I really enjoyed the spaciousness of this Ford Transit 13 passenger van
Cons:
The pickup address was incorrect. The van had a transmission issue and it was a very loud ride in this vehicle. I had no drop off instructions.
Cons:
Don't call me 3 hours before pick up to tell me you can't honor the rental. Also hold Economy accountable for having a valid contact phone number. Phone number on confirm is for Zeeba and the other is for an agency in Florida. I live in Kent WA.
Rent-A-Wreck

Rent-A-Wreck
Locations in SeaTac
3000 South 176th St
+1 253 584 1833
Zeeba Rent-A-Van

Zeeba Rent-A-Van
Locations in SeaTac
19102 Des Moines Memorial Drive
+1 800 940 9332
331 travellers who rented a car in SeaTac gave the car agency they used an average rating of 8.6
Car rental locations in or near SeaTac
When to book a rental car in SeaTac
Average daily price per month
Car hire prices as pick-up date approaches
Top tips for renting a car in SeaTac
While SeaTac does have a decent array of public transport options available, it truly is a car city. With a car, visitors to the city can quickly go from petrol Works Park to Columbia City or anywhere else in the city quickly and easily, as most parts of the city are just a 10- to 20-minute drive from each other. The Pacific Northwest is famed for its natural beauty, and driving is certainly the best way to get to one of SeaTac's neighboring national parks.
Looking to rent a car during your time in SeaTac? At SeaTac–Tacoma International Airport, the car hire facilities are located in a separate facility that is accessible via 24/7 shuttle buses found outside of baggage claim on both the north and south sides of the main terminal.
Like most of the larger cities in the U.S., SeaTac suffers from moderate to severe congestion during rush hour. SeaTac's morning rush hour typically lasts from 6 a.m. to 9 a.m. and in the afternoon and evening from 3 p.m. to 7 p.m. However, congestion is not distributed equally across the city -- roads like the Northbound I-5 and I-405 are among the most congested.
Due to congestion on SeaTac's highways, many of the highways have instituted a number of traffic control methods including ramp meters. Ramp meters are stop lights on highway entrance ramps that allow only one car through at a time at spaced intervals, thus preventing over-capacity on the highway.
Book your rental car in SeaTac at least 6 days before your trip in order to get a below-average price
FAQs about renting a car in SeaTac
What is the best rental car company in SeaTac?
Based on ratings and reviews from real users on KAYAK, the best car rental companies in SeaTac are Alamo (8.7, 7165 reviews), Enterprise (8.5, 13090 reviews), and Sixt (7.8, 1604 reviews).
How can I find car rentals near me in SeaTac?
Take a look at our extensive car rental location map to find the best rental cars near you.
What type of car is recommended for driving in SeaTac?
Fortunately for large families planning a trip to SeaTac, the roads in SeaTac can accommodate all sizes of vehicles. From SUVs to sedans, you will have no issue navigating the streets of SeaTac. Part of this is because of the relative youngness of the city; unlike many of the older cities in the US, SeaTac, for the most part, lacks the tiny one-way streets and alleys that are so typical of older cities.
What's the speed limit in SeaTac?
SeaTac's urban areas feature the standard range of speed limits from 25 mph to 50 mph, depending on the road size. However, one detail to take note of is that many of the highways in SeaTac have lower speed limits than what you would see in other cities in the U.S. Many of the speed limits are adjusted actively, depending on the traffic conditions.
How are gas prices in SeaTac?
SUV and truck drivers will be sad to hear that petrol prices are not cheap in SeaTac. In fact, SeaTac's petrol prices on average rank among the highest in the U.S., with the average price sitting between $3 - $3.50 per gallon.
Where are the best places to park in SeaTac?
Parking in downtown SeaTac is quite easy compared to other large cities in the U.S. Drivers will find that there is ample streetside and garage parking available throughout the downtown area and in other popular districts in the city. Parking garages are especially a good option if you plan on visiting sites such as Pike Place Market.