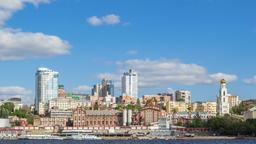 Hotels near Samara Airport
Search hundreds of travel sites at once for Samara Airport hotels
Best hotels near Samara Airport
Based on 50 reviews
All
Families
Couples
Groups
Solo travellers
Business travellers
Cleanliness
8.9
Comfort
8.7
Location
8.3
Services
8.9
Staff
9.5
Cleanliness
8.1
Comfort
8.4
Location
8.1
Services
8.1
Staff
8.8
Cleanliness
9.5
Comfort
9.5
Location
9.0
Services
9.0
Staff
9.5
Cleanliness
8.9
Comfort
8.9
Location
8.9
Services
8.9
Staff
10.0
Cleanliness
9.0
Comfort
8.6
Location
7.9
Services
9.1
Staff
9.6
Cleanliness
8.6
Comfort
8.7
Location
7.9
Services
8.8
Staff
9.6
---
Pros:
Staff is very friendly.
Cons:
I didn't like a smell after smoked peples.
Pros:
All of the staff were amazing and so friendly, nothing was too much trouble, they were engaging and extremely helpful. They made our stay at the Angel Hotel extra special.
Based on 380 reviews
All
Families
Couples
Groups
Solo travellers
Business travellers
Cleanliness
8.6
Comfort
8.4
Location
8.9
Services
8.1
Staff
8.7
Cleanliness
8.8
Comfort
8.7
Location
9.3
Services
8.5
Staff
8.7
Cleanliness
8.9
Comfort
8.7
Location
9.3
Services
8.5
Staff
9.0
Cleanliness
8.1
Comfort
8.0
Location
8.3
Services
7.6
Staff
8.3
Cleanliness
8.5
Comfort
8.2
Location
8.7
Services
8.0
Staff
8.7
Cleanliness
8.4
Comfort
8.1
Location
8.6
Services
7.9
Staff
8.6
---
Pros:
The breakfast was ok and the location was ok for what i needed with arriving so early in the Morning. Only there from Monday Morning to Tuesday dinnertime and so didn't see room service
Cons:
Nobody really understood English and there had no beer at the hotel
Pros:
Close to the airport and have free shuttle service. Room was clean and comfortable
Cons:
It is basic so would not stay more than one night
Pros:
No one really wants to stay at an airport hotel - this one does its job efficiently and at a reasonable price. I got a good afternoon/nights sleep before my stupidly early flight. A meal is included in the room rate - kitchen is open 24hrs. Staff were helpful and friendly and sufficient English was understood (if you are used to American style customer service note that Russians may seem unhelpful and unfriendly - they are not). Note that since flights were transferred to the new terminal it is ~1.1km from Hotel to departures. No problem for me and there is a shuttle bus.
Pros:
The location is the best and also shuttle bus services. I also noticed that this time the room was more clean and the service in the reception more friendly.
FAQs when booking a hotel near Samara Airport
How much is a cheap hotel near Samara Airport?
How much is a cheap hotel near Samara Airport for tonight?
How can I find hotels near Samara Airport?
Where to stay in Samara?
Our map will help you find the perfect place to stay close to Samara Airport by showing you the exact location of each hotel.