You're Going to Love Kirov
Settled since ancient times, Kirov is one of the oldest cities in Russia. The capital of Kirov Oblast, the city sprawls along the banks of the Vyatka River in the western part of the country. Today, Kirov is a major center for science, commerce, and culture.
Top 5 Reasons to Visit Kirov
1. Explore Centuries of History
From monuments and statues such as the Marshal Konev Monument, buildings like the ornate House of Merchant Bulychev, the beautiful Aleksandrovskiy Cathedral, you can stroll the streets and check out the centuries-old history of the city.
2. Discover Fascinating Museums
The city is home to a diverse selection of intriguing museums, including the Chocolate History Museum and the Dymkovskaya Toy Museum, along with cultural institutions such as the Vyatka Vasnetsovs' Art Museum and Modern Art Center.
3. Parks and Gardens
While it's a hub for industry, the city has many green spaces and parks, including the Botanical Garden and Alexander Garden with its iconic gazebo.
4. Dining Scene
The city is home to a fantastic dining scene, with an emphasis on Russian and European cuisine, as well as diverse selections from Asia and the Middle East, among others.
5. Nightlife
As the regional capital, the city offers a thriving nightlife scene that includes live music, dance clubs, bars, and cocktail lounges, alongside a highly respected theater and performing arts scene.
When to Visit Kirov
Due to below freezing temperatures during the winter, most tourists visit the city during the summer months, between May and September, when temperatures hover between 55 and 75 degrees.
How to Get to Kirov
Plane
Pobedilovo Airport (KVX) is a regional airport just under 14 miles southwest of the downtown, with international connections through Moscow, Saint Petersburg, and other major centers. A bus into the city costs ₽50.
Train
The Kirov-1 station, the main railway station in the city, is on the Trans-Siberia route, connecting the city to other major centers in the region, such as Saint Petersburg, Kazan, and the Black Sea coast.
Car
Kirov is a major transportation hub in the Kirov Oblast region, accessible by a well-maintained network of highways, including Russian route R176 or Vyatka Highway, which runs from Cheboksary to Syktyvkar along the Vyatka River.
Bus
The Kirov bus terminal provides intercity service to major centers in Kirov Oblast, including Kazan, Syktyvkar, and Cheboksary, as well as many towns in Kirov Oblast.
Airlines serving Kirov
Show more
Where to Stay in Kirov
Stay in modern luxury at the Alpha Hotel, with a convenient location for business or tourist travel. The Bliss Hotel and Spa gives you an upscale, full-service experience, including pool, spa, and hot tub.
Popular Neighborhoods in Kirov
Pervomayskiy Rayon - this district straddles the river, and it's where you will find the landscaped Alexander Garden, Museum of Military Glory, and other attractions.
Spasskaya Street - you'll find a European vibe along this pedestrian mall in the downtown area, home to the Chocolate and Ice Cream, and Vyatka Paleontological Museums, along with shopping and dining options.
Leninskiy Rayon - this neighborhood in the northern part of the city is where you will find the Diorama Museum with its park and lake, along with many other parks and green spaces.
Where to stay in popular areas of Kirov
How to Get Around Kirov
Public Transportation
Public transportation comes in the form of buses, trolleys, and marshrutkas or minibuses. Flat fares start at ₽22.
Taxi
Taxis are plentiful throughout the city. Fares start at ₽75, rising by ₽10.15 for every 0.6 miles.
Car
It is feasible to drive within the city, but car rentals are often in short supply. A compact rental starts at about ₽4,400 per day.
The Cost of Living in Kirov
Shopping Streets
Along with Spasskaya Street, Karla Marksa Street is another downtown street where you will find a number of shopping and entertainment options.
Groceries and Other
Globus and Produktovaya lavka are two of the major supermarket chains in the city. Milk costs about ₽43 per quart and a dozen eggs comes to around ₽68.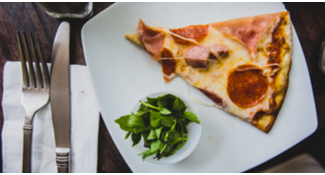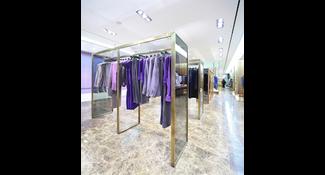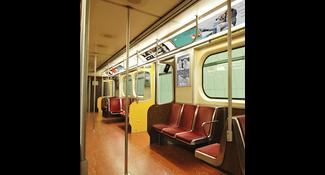 Single public transport ticket
$0.60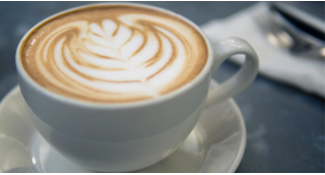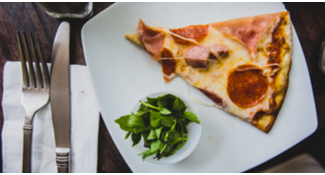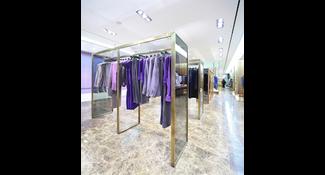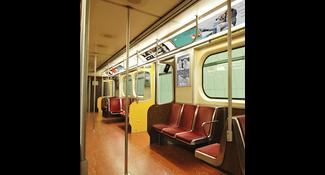 Single public transport ticket
$0.60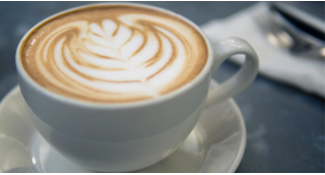 Where to Eat in Kirov
Enjoy Russian and Central European classics in an upscale, elegant dining room at Tsarskoe Selo, where mains start at ₽1,700. You'll relax in the casual atmosphere of a historic building near Spasskaya Street at Pivnoy Dvorik Beer Garden and Restaurant, with a menu of local and international favorites and long beer list. Main dishes start at ₽300.