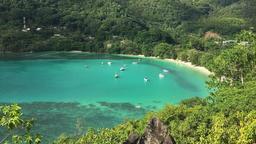 Victoria car rentals
Search hundreds of travel sites at once for car rental deals in Victoria
Victoria car rental information
| | |
| --- | --- |
| Pick-up location | Victoria |
| Rental locations | 36 |
| Airport locations | 7 |
Victoria car hire reviews and directory
Thrifty

╳
Thrifty reviews
Car hire locations
Thrifty
Locations in Victoria
Mahe Intl Ap
+248 247 052
| | |
| --- | --- |
| Monday | 06:00 - 18:00 |
| Tuesday | 06:00 - 18:00 |
| Wednesday | 06:00 - 18:00 |
| Thursday | 06:00 - 18:00 |
| Friday | 06:00 - 18:00 |
| Saturday | 06:00 - 18:00 |
| Sunday | 06:00 - 18:00 |
St Louis Rd
| | |
| --- | --- |
| Monday | 08:30 - 16:00 |
| Tuesday | 08:30 - 16:00 |
| Wednesday | 08:30 - 16:00 |
| Thursday | 08:30 - 16:00 |
| Friday | 08:30 - 16:00 |
| Saturday | 08:30 - 11:00 |
| Sunday | 08:30 - 11:00 |
All Thrifty reviews
Thrifty reviews in Victoria
Hertz

Hertz
Locations in Victoria
Auberge Club Hotel
| | |
| --- | --- |
| Monday | 08:00 - 17:00 |
| Tuesday | 08:00 - 17:00 |
| Wednesday | 08:00 - 17:00 |
| Thursday | 08:00 - 17:00 |
| Friday | 08:00 - 17:00 |
| Saturday | 08:00 - 12:00 |
| Sunday | 08:00 - 12:00 |
Barbaron Hotel
| | |
| --- | --- |
| Monday | 08:00 - 17:00 |
| Tuesday | 08:00 - 17:00 |
| Wednesday | 08:00 - 17:00 |
| Thursday | 08:00 - 17:00 |
| Friday | 08:00 - 17:00 |
| Saturday | 08:00 - 12:00 |
| Sunday | 08:00 - 12:00 |
Beau Vallon Bay Htl
| | |
| --- | --- |
| Monday | 08:00 - 17:00 |
| Tuesday | 08:00 - 17:00 |
| Wednesday | 08:00 - 17:00 |
| Thursday | 08:00 - 17:00 |
| Friday | 08:00 - 17:00 |
| Saturday | 08:00 - 12:00 |
| Sunday | 08:00 - 12:00 |
Bp 600 Revolution Av
| | |
| --- | --- |
| Monday | 07:30 - 16:30 |
| Tuesday | 07:30 - 16:30 |
| Wednesday | 07:30 - 16:30 |
| Thursday | 07:30 - 16:30 |
| Friday | 07:30 - 16:30 |
| Saturday | 07:30 - 12:00 |
| Sunday | 07:30 - 12:00 |
Equator Hotel
| | |
| --- | --- |
| Monday | 08:00 - 17:00 |
| Tuesday | 08:00 - 17:00 |
| Wednesday | 08:00 - 17:00 |
| Thursday | 08:00 - 17:00 |
| Friday | 08:00 - 17:00 |
| Saturday | 08:00 - 12:00 |
| Sunday | 08:00 - 12:00 |
Fisherman Cove Hotel
| | |
| --- | --- |
| Monday | 08:00 - 17:00 |
| Tuesday | 08:00 - 17:00 |
| Wednesday | 08:00 - 17:00 |
| Thursday | 08:00 - 17:00 |
| Friday | 08:00 - 17:00 |
| Saturday | 08:00 - 12:00 |
| Sunday | 08:00 - 12:00 |
Mahe Island
| | |
| --- | --- |
| Monday | 00:00 - 23:59 |
| Tuesday | 00:00 - 23:59 |
| Wednesday | 00:00 - 23:59 |
| Thursday | 00:00 - 23:59 |
| Friday | 00:00 - 23:59 |
| Saturday | 00:00 - 23:59 |
| Sunday | 00:00 - 23:59 |
Northolme Hotel
| | |
| --- | --- |
| Monday | 08:00 - 17:00 |
| Tuesday | 08:00 - 17:00 |
| Wednesday | 08:00 - 17:00 |
| Thursday | 08:00 - 17:00 |
| Friday | 08:00 - 17:00 |
| Saturday | 08:00 - 12:00 |
| Sunday | 08:00 - 12:00 |
Plantation Club Hotel
| | |
| --- | --- |
| Monday | 08:00 - 17:00 |
| Tuesday | 08:00 - 17:00 |
| Wednesday | 08:00 - 17:00 |
| Thursday | 08:00 - 17:00 |
| Friday | 08:00 - 17:00 |
| Saturday | 08:00 - 12:00 |
| Sunday | 08:00 - 12:00 |
Reef Hotel
| | |
| --- | --- |
| Monday | 08:00 - 17:00 |
| Tuesday | 08:00 - 17:00 |
| Wednesday | 08:00 - 17:00 |
| Thursday | 08:00 - 17:00 |
| Friday | 08:00 - 17:00 |
| Saturday | 08:00 - 12:00 |
| Sunday | 08:00 - 12:00 |
Sunset Hotel
| | |
| --- | --- |
| Monday | 08:00 - 16:30 |
| Tuesday | 08:00 - 16:30 |
| Wednesday | 08:00 - 16:30 |
| Thursday | 08:00 - 16:30 |
| Friday | 08:00 - 16:30 |
| Saturday | 08:00 - 12:00 |
| Sunday | 08:00 - 12:00 |
Vista Bay Club
| | |
| --- | --- |
| Monday | 08:00 - 17:00 |
| Tuesday | 08:00 - 17:00 |
| Wednesday | 08:00 - 17:00 |
| Thursday | 08:00 - 17:00 |
| Friday | 08:00 - 17:00 |
| Saturday | 08:00 - 12:00 |
| Sunday | |
Le Charme Rent a Car

Le Charme Rent a Car
Locations in Victoria
Bel Ombre, Mahé, Seychelles
Cat Coco Berth, Seychelles, Mahe, Port Victoria
Danzilles Rd, Bel Ombre, Seychelles
Sixt

Sixt
Locations in Victoria
Beau Vallon
| | |
| --- | --- |
| Monday | 08:00 - 20:00 |
| Tuesday | 08:00 - 20:00 |
| Wednesday | 08:00 - 20:00 |
| Thursday | 08:00 - 20:00 |
| Friday | 08:00 - 20:00 |
| Saturday | 08:00 - 20:00 |
| Sunday | 08:00 - 20:00 |
Cat Cocos Jetty
| | |
| --- | --- |
| Monday | 08:00 - 20:00 |
| Tuesday | 08:00 - 20:00 |
| Wednesday | 08:00 - 20:00 |
| Thursday | 08:00 - 20:00 |
| Friday | 08:00 - 20:00 |
| Saturday | 08:00 - 20:00 |
| Sunday | 08:00 - 20:00 |
Independance Av. Macouti House
| | |
| --- | --- |
| Monday | 08:30 - 20:00 |
| Tuesday | 08:30 - 20:00 |
| Wednesday | 08:30 - 20:00 |
| Thursday | 08:30 - 20:00 |
| Friday | 08:30 - 20:00 |
| Saturday | 08:30 - 20:00 |
| Sunday | 08:30 - 20:00 |
International Airport
| | |
| --- | --- |
| Monday | 06:00 - 23:59 |
| Tuesday | 06:00 - 23:59 |
| Wednesday | 06:00 - 23:59 |
| Thursday | 06:00 - 23:59 |
| Friday | 06:00 - 23:59 |
| Saturday | 06:00 - 23:59 |
| Sunday | 06:00 - 23:59 |
Port Launay
Monday
09:00 - 12:00
17:30 - 19:00
Tuesday
09:00 - 12:00
17:30 - 19:00
Wednesday
09:00 - 12:00
17:30 - 19:00
Thursday
09:00 - 12:00
17:30 - 19:00
Friday
09:00 - 12:00
17:30 - 19:00
Saturday
09:00 - 12:00
17:30 - 19:00
Sunday
09:00 - 12:00
17:30 - 19:00
Sunnycars

Sunnycars
Locations in Victoria
Seychelles International Airport
Avis

Avis
Locations in Victoria
Anse Des Genets
+248 530 610
| | |
| --- | --- |
| Monday | 07:30 - 21:30 |
| Tuesday | 07:30 - 20:30 |
| Wednesday | 07:30 - 20:30 |
| Thursday | 07:30 - 20:30 |
| Friday | 07:30 - 20:30 |
| Saturday | 07:30 - 21:30 |
| Sunday | 07:30 - 15:30 |
Victoria House Building
+248 224 511
Monday
07:30 - 12:00
13:00 - 17:00
Tuesday
07:30 - 12:00
13:00 - 17:00
Wednesday
07:30 - 12:00
13:00 - 17:00
Thursday
07:30 - 12:00
13:00 - 17:00
Friday
07:30 - 12:00
13:00 - 17:00
Saturday
07:30 - 12:00
Sunday
07:30 - 12:00
Your Sales Hub

Your Sales Hub
Locations in Victoria
Seychelles International Airport
Car rental locations in or near Victoria
When to book a rental car in Victoria
Average daily price per month
Car hire prices as pick-up date approaches
Top tips for renting a car in Victoria
Book your rental car in Victoria at least 2 weeks before your trip in order to get a below-average price
FAQs about renting a car in Victoria
What is the best rental car company in Victoria?
Based on ratings and reviews from real users on KAYAK, the best car rental companies in Victoria are Thrifty (7.1, 2727 reviews), Hertz (7.5, 3 reviews), and Sixt (7.0, 2 reviews).
How can I find car rentals near me in Victoria?
Take a look at our extensive car rental location map to find the best rental cars near you.